About EC-Council University
With a mission to create superior educational programs in cybersecurity, EC-Council University was incorporated in Wyoming and licensed by the New Mexico Higher Education Department in 2006. The university was founded by Mr. Jay Bavisi, the CEO of EC-Council Group. The institution aims to deliver information security education involving in-depth knowledge of a wide array of software and hardware systems as well as skills required to negotiate and lead a team.
The parent company of EC-Council University, EC-Council, is a pioneer in certifying professionals in the cybersecurity domain. However, EC-Council University's President, Mr. Jay Bavisi, believes that a degree is crucial to attaining leadership roles in the organizations. The degree and graduate programs of EC-Council University have been articulated to enable students to have horizontal as well as vertical growth in their careers. The university works toward offering valuable distance education programs that are research-centric to create cybersecurity leaders who aspire to secure the vast cyberspace.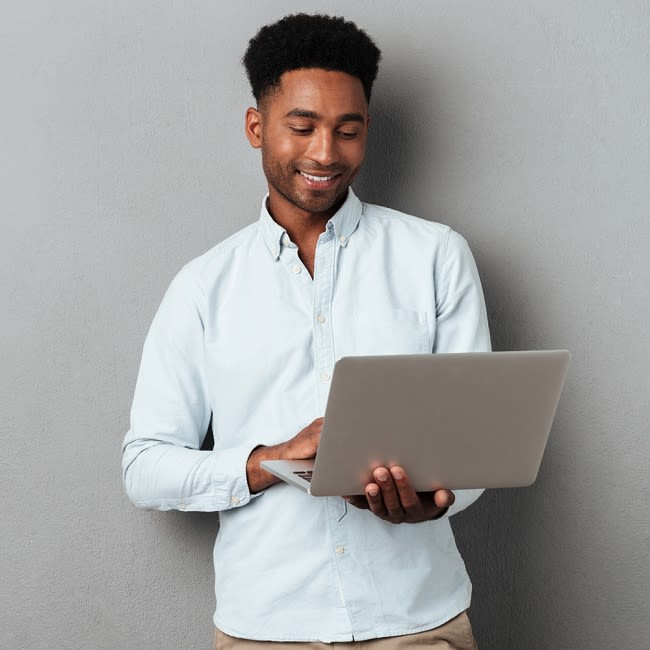 Institutional Goals and Objectives
EC-Council University strives to strengthen the efficacy of the institution by maintaining qualified staff, encouraging continuous learning, and maintaining a high level of integrity.
EC-Council University ensures excellence by delivering high-quality cybersecurity programs that are developed on-par with ongoing research and development.
EC-Council University engages, diversifies, and encourages high-quality student learning by fostering collaborations, providing iLabs facility, and offering scholarships from time-to-time.
EC-Council University Accreditations
EC-Council University is accredited by the Distance Education Accrediting Commission (DEAC), which is a non-profit government agency and is recognized by the U.S. Department of Education as an accrediting agency. The DEAC is recognized by the Council for Higher Education Accreditation (CHEA). CHEA is an association of nearly 3000 degree-granting institutions and universities and recognizes 60 institutional and programmatic accrediting organizations.
The National Council for State Authorization Reciprocity Agreements (NC-SARA) accredits EC-Council University. SARA is a voluntary agreement among its member states and U.S. territories to promote post-secondary distance education courses and programs.
EC-Council University is also recognized by the American Council on Education (ACE).
EC-Council University Programs
At EC-Council University, students are allowed to exhibit and explore their full potential and become technology leaders of tomorrow. Students are trained to challenge the higher positions of information security and specialist roles in global organizations worldwide. The training methodology is inspired by Bloom's Taxonomy of Thinking, therefore, focusing on the practical approach of learning with critical and innovative thinking.
The main programs offered by EC-Council University are –
Bachelor of Science in Cyber Security (BSCS)
Master of Science in Cyber Security (MSCS)
Six Graduate Certificates, each having courses from the MSCS curriculum
Non-degree
How EC-Council University contributes to your cybersecurity career
Avail a degree that is accredited by DEAH and CHEA and is recognized by American Council on Education (ACE).
The university has students from all across the world, allowing an opportunity to network with cybersecurity professionals from different countries.
The instructors have real-world experience in cybersecurity and serve as mentors to aspiring cybersecurity professionals.
Both the degree and graduation programs are online, giving students the many benefits of e-learning.
The programs are hands-on with dedicated practical labs through iLabs.
The courses are instructor-led to encourage students to be on pace with other students and complete programs within a specific duration.
The weekly assessments allow students to interact with faculty and other students regularly.
The degree programs have industry-recognized EC-Council certifications embedded in the degree programs.
The university recognizes the talent, efficiency of students, faculty members, and staff annually for exhibiting outstanding service to the university and the community at large.
The exchange of credits is possible against part of the EC-Council University degree programs.
Students can avail of a flexible payment option.
Students can avail of the various scholarship schemes that the university offers.
Locations
Albuquerque
Address
Sun Avenue Northeast,101
87109
Albuquerque
,
New Mexico
,
USA