Online education isn't just something we do, it's everything we do.
Flexibility for the Modern Learner
Accredited online degrees
No set times or locations
Monthly class starts (every 4 weeks)
Accelerated courses (8-week courses)
U.S. News & World Report ranks CSU Global among Best Online Bachelor's Programs
Higher Education at a Lower Cost
CSU Global strives to make your education as affordable as possible whether you are looking to earn your Bachelor's Degree, Master's Degree or a Specialization. With transfer options, our Tuition Guarantee, and cost per credit rates, you can achieve your academic goals without breaking the bank.
Transfers Made Easy
Reach your goals quickly and affordably by applying up to 90 transfer credits for bachelor's students, and 9 transfer credits for master's degree students.
No Rate Increases
With our Tuition Guarantee, your tuition rate won't increase over time! Instead, you'll enjoy the same low rate for the duration of your enrollment at CSU Global.
Cost Per Credit
Undergraduate Degrees & Certificates: $350 USD (per credit)
Graduate Degrees & Certificates: $500 USD (per credit)
No student fees or hidden costs, along with affordable cost-per-credit tuition make it easy to see exactly where your investment is going.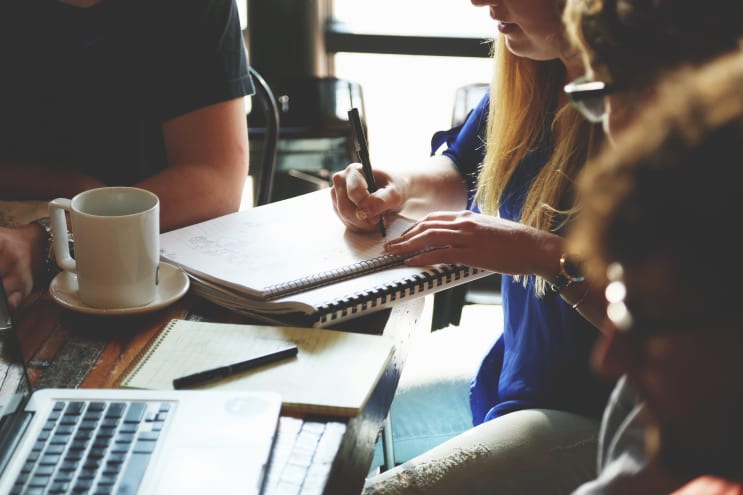 Startup Stock Photos / Pexels
Personalized Learning Paths
CSU Global understands that your career goals and academic journey are specific to the future you desire.
Customize your learning experience to get what you want with in-course learning options and a specialized career approach. With certifications, specializations, and other stackable credentials, you can showcase your knowledge before earning your full Bachelor's or Master's degree. Or design your degree from scratch in our Interdisciplinary Professional Studies program.
Live Locally, Learn Globally®
As one of the fastest growing online universities in the nation, and the first independent, 100% online state university in the U.S., with 10+ years of 100% online experience, CSU Global is uniquely positioned to provide a custom learning experience for each student. Online education isn't just another thing we do, it's all we do.
Top Online College Rankings
#1: 2018 Gold School of Distinction
By BestColleges.com, based on accreditation, nonprofit status, and online program rankings.
#4: 2019 Best Online Colleges in the Nation
Ranked #4 by Best Colleges based on accreditation, academic quality, affordability, and online competency.
#1: Top Military-Friendly Online Colleges
By Guide to Online Schools based on participation in the government Tuition Assistance (TA) program, strong military communities, and support networks for military-affiliated distance students.
#3: Best Online Colleges
Ranked #3 by Good Financial Cents based on accreditation and rankings, affordability, degree options, and online support.
Our University
The CSU Global Difference: Born from tradition, evolved for modern learners
CSU Global is committed to student success and helping modern learners achieve their academic and workplace goals through high-quality, career-relevant, low-cost education. Read on for more information about our public, not-for-profit model, affordable tuition rates, and flexible schedule.
Public, Not-For-Profit
CSU Global has the best interests of our students in mind. As a public, not-for-profit state institution (and a part of the distinguished Colorado State University System), education is our first priority, and our primary focus is on support.
Flexible and Convenient
The CSU Global model inherently offers both flexibility and convenience, allowing modern learners to earn a degree at their own pace, on their own terms. We understand that not every student can put his or her life on hold when making the decision to go back to college. That's why, at CSU Global, our classes are 100% online, without fixed schedules.
We also provide support for every step of the academic journey, from our streamlined admissions process to our knowledgeable Student Success Counselors, who are available to answer questions. Classes begin every four weeks, allowing modern learners to embark on their paths to academic success with minimal delay.
Affordability
CSU Global's tuition rates are already lower than many comparable online degree programs. We also have no out-of-state tuition fees or additional costs, and our tuition rates have remained the same for the past seven years. Our Tuition Guarantee also locks low rates in place, so that they will never increase as long as students stay enrolled.
Our goal is to help modern learners earn degrees in an affordable way and prepare for the jobs of tomorrow.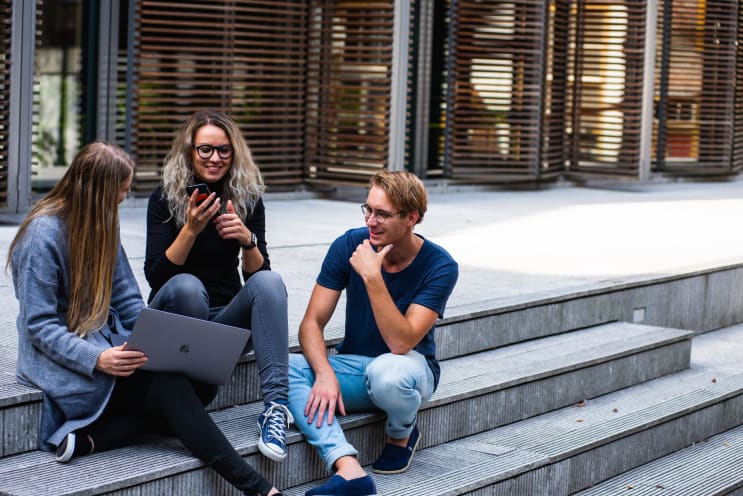 Buro Millennial / Pexels
Why CSU Global?
Here's what makes us different – and better.
We're built around you, the modern learner! Our students can work full-time, spend time with family and friends, and still be part of a rigorous degree or certificate program.
Our 100% online learning environment means you don't have to put life on hold to pursue a degree.
Our goal is to produce successful professionals – not empty promises.
As a part of the Colorado State University System, we're a nonprofit state school that's fully accredited by the Higher Learning Commission.
Our Mission, Vision, And Core Values
Our Mission
CSU Global is committed to advancing student success in a global society, investing in human capital, expanding the state economy, and enhancing the quality of life for citizens in the state of Colorado and beyond by providing access to dynamic degree programs characterized by academic excellence, innovative delivery technologies, and strong stakeholder engagement.
Our Vision
CSU Global is the premier provider of innovative, higher learning opportunities for nontraditional students in Colorado and beyond.
Core Values
Mission-Focused: We drive student success in a global society through education, services, and support.
Innovative Thinking: We identify solutions to facilitate student and CSU Global success through nontraditional industry methods and progressive solutions that are -effective, efficient, and innovative.
Accountability: We are responsible for our own actions, for those of our department, and for our university as we strive to be amazing.
Collaboration: We don't just talk about teamwork; we exhibit it in the way that we interact, consult each other, resolve issues, and respect each other's contributions.
Learning and Growth: We are a learning organization that is always evolving and is committed to continual improvement.
Professionalism: We treat all others as we wish to be treated, and as we wish to be defined by others.
The CSU Global Way
The CSU Global Way are the principles through which we execute our Core Values:
Trustworthiness: Acting in the best interest of others and thereby building their confidence in you
Care: Treating each person as an individual and respecting the needs and wants of staff, faculty and students alike
Clarity: Providing information and processes in a clear, accessible, and timely manner.
Locations
Aurora
Address
585 Salida Way
CO 80011
Aurora
,
Colorado
,
USA