Certificate in
Operations and Supply Chain Management Certificate
Ohio University Online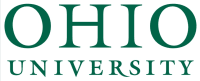 Introduction
Advance your career as an operations expert by building foundational knowledge in operations and project management, supply chain risk management and Lean Six Sigma process improvement. Ohio University's 100% online Operations and Supply Chain Management Certificate can be completed in just three 7-week courses and is designed to prepare you for Six Sigma Green Belt Certification.
You can also apply all nine certificate credits toward an OHIO Master of Business Administration (MBA) or Master of Science in Management (MSM) degree. Scholarships of $1,500 are available for alumni, military/veteran students and employees of corporate partners.
By completing a focused curriculum, you will build the specific skill sets you need to understand and manage operations in any organization. Our curriculum emphasizes real-world application so you're ready for the demands and challenges operations professionals encounter on the job. As a student, you will learn from tenured faculty who have terminal degrees and years of relevant experience.
This flexible, efficient program helps you qualify for careers like operations manager, quality manager, inventory manager and supply chain manager by studying the complex planning and processes required to support both domestic and global supply chains. When you graduate, you'll be ready to make a bigger impact in your current role or pursue new opportunities.