Certificate in
Nursing Home Administrator Advanced Certificate
Utica University Online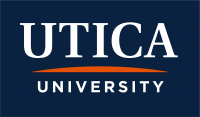 Introduction
The online Certificate of Advanced Studies – Nursing Home Administrator focuses on management and long-term health care topics to fulfill the academic requirements to be licensed as a Nursing Home Administrator. Graduates can pursue state licensure* and work in nursing home administration in long-term care, assisted living, skilled nursing facilities, and more.
From ethical and legal issues to finance, gerontology, and human resource management, our 15-credit online certificate program will cover every aspect needed to prepare you for your career. You will be equipped to distinguish between the social, biological, and psychological issues of aging, and demonstrate an understanding of the management processes used in nursing homes. This program is designed for those pursuing a Nursing Home Administrator license*. Credits from the certificate program may also be applied to our Master of Health Administration program.
*In some states, such as New York, coursework for Utica University's online Nursing Home Administrator Certificate meets education requirements to qualify for Nursing Home Administrator licensure. Potential applicants should check with their state's licensing agency or contact an Admissions Representative at (315) 732-2640 or toll-free at (866) 295-3106 to verify the necessary coursework.