BSc in
Bachelor of Science in Criminal Justice and Criminology
University of Mount Olive Online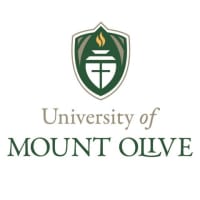 Scholarships
Explore scholarship opportunities to help fund your studies
Introduction
Enhance your criminal justice career with a degree that addresses the scientific study of the causes, consequences, prevention, and control of crime. The online Criminal Justice and Criminology program offers professionals like you the opportunity to enhance your career through study, analysis, and research in a variety of global and domestic criminological issues. Professors incorporate practical experience into the program for meaningful career development in criminal justice or related fields, as well as preparing graduates for legal and graduate level study.
A criminal justice and criminology degree is for:
Criminal justice professionals managing personal, professional, and other obligations, who are interested in achieving their degree online for a manageable work/life balance.
Individuals employed in another area but are interested in pursuing a career in criminal justice or related fields.
Individuals who have completed some college coursework and seek to transfer into an online program in order to finish their degree.
What you'll study:
Constitutional Law & Criminal Procedure
Juvenile Justice & Delinquency
Law Enforcement
Court Systems and Process
Punishment & Corrections
Victimology & Advocacy
Criminal Justice Administration
Sociological and Criminological Theories
Research Methods and Quantitative Reasoning
Online program facts
No specific class or login times – Complete coursework when it's convenient
Full-time or Part-time – Flexible options provide a healthier work/life balance
Accelerated – Most courses are only 5 weeks in length
Potential Career Options
Police Officer
FBI Special Agent
Private Investigator
Victim-Witness Advocate
Admission Requirements
To qualify for admission, you must meet the following criteria:
Be 21 years of age or older (unless approved by Department Chair).
Possess a GPA of 2.0 or higher.
If transferring college credit, have the ability to obtain official transcripts from all previously attended institutions.
In order to sign up for online classes at UMO, you must have regular access to the Internet and email, as well as, be familiar with creating, formatting, and attaching Microsoft Word documents.
Tuition & fees:
$425 per semester-credit hour.
Active duty military pricing: $200 per semester credit hour
No Application Fee
No Technology Fee
$50 confirmation deposit applied toward tuition