MSc in
MS in Health Administration (Executive track Online)
University of Louisville - School of Public Health and Information Sciences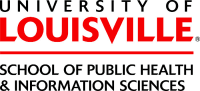 Introduction
UofL's online Master of Science in Health Administration (MSHA) is an executive-level program designed for healthcare professionals with 5+ years of experience, who are looking to broaden their core healthcare management competencies and/or pursue career advancement applying the principles of population health management.
Offered by the School of Public Health and Information Sciences at the University of Louisville, the executive MSHA online builds on your experience and deepens your understanding of processes, environments, structures, and strategies that are disrupting the industry—preparing you to confidently lead organizations into the future of healthcare. Based closely on our reputable CAHME-accredited on-campus program and taught by leaders in healthcare innovation, the online executive MSHA courses will guide you through:
Exploring broad principles and important influencers within top healthcare organizations
Examining data-driven methods of strategic leadership and effective management of healthcare organizations
Analyzing external policy and healthcare environments that effect management
Becoming a more knowledgeable and well-rounded healthcare administrator
Notably, the program places a strong focus on assessments that emphasize solving authentic, real-life problems you face within your current role.
Curriculum
The online Master of Science in Health Administration is a 57-credit hour program, broken down into 21 courses. The curriculum is consistently updated and approved by local, regional and national organizations including Baptist Health, Humana, Kentucky Hospital Association, Louisville Metropolitan Health and Wellness, Norton Healthcare, University of Louisville Health System and Veterans Health Administration.
| | |
| --- | --- |
| Course List | Credit Hours |
| PHMS 505 Governance and Management of Healthcare Organizations | 3 |
| PHMS 509 Health Finance and Financial Management | 3 |
| PHMS 523 Public Health in the U.S. (online) | 3 |
| PHMS 610 Health Policy and Analysis | 3 |
| PHMS 615 Introduction to Health Systems | 3 |
| PHMS 620 Healthcare Strategic Management | 2 |
| PHMS 625 Population Health Management | 3 |
| PHMS 630 Human Resource Management in the Public Health Sector | 3 |
| PHMS 635 Health Law and Ethics | 3 |
| PHMS 662 Health Economics | 3 |
| PHMS 680 Health Management Leadership Seminar | 1 |
| PHMS 681 Population Health Quantitative Methods | 3 |
| PHMS 682 Population Health Information Management | 3 |
| PHMS 683 Healthcare Quality Management | 3 |
| PHMS 684 Project Management for Population Health | 2 |
| PHMS 685 Health Operations Management & Science | 3 |
| PHMS 687 Managerial Accounting for Healthcare Managers | 3 |
| PHMS 688 Healthcare Marketing | 2 |
| PHMS 689 Insurance and Alternative Payment Models | 2 |
| PHMS 690 MSHA Capstone | 3 |
| PHMS 694 Innovation and Entrepreneurship in Healthcare | 3 |
| Total Minimum Credit Hours Required | 57 |
Program Outcome
Outcomes
With an aging population and increased demand for services, healthcare occupations are expected to grow 14% between 2018 and 2028, adding around 1.9 million jobs in that same period—faster than the average growth compared to all occupations (bls.gov).
Graduates will be prepared to pursue board certification through the American College of Healthcare Executives (ACHE), meeting both the education requirements to take the exam and equipped with the knowledge needed to successfully complete it. Graduates can also pursue MGMA, AAMA and/or HFMA certification.
Earning a Health Administration master's degree is a must-have for healthcare executives. You'll be prepared to take on higher-level healthcare leadership roles (e.g., senior director, VP, CEO, etc.) where you'll be responsible for overseeing and managing services, programs, staff, budgets, facilities, external relations and more. As a graduate of our program, you'll be equipped to:
Manage strategic projects and action plans in healthcare organizations
Assess institutional financial and healthcare delivery performance
Examine community healthcare needs per industry standards
Model accountability with respect to compliance in policy, and regulation and ethical codes of conduct
Analyze organizational needs based on clinical and financial data
Career Opportunities
The Master of Science in Health Administration (MSHA) is designed to provide a first-rate and second-to-none exceptional experience for entry-level and mid-career professionals seeking to achieve their personal career objectives within the healthcare industry. We designed the MSHA program to deepen knowledge of environments, processes, structures, and strategies in healthcare. The curriculum has 3 main components:
Exploration of broad principles and key influencers of leading healthcare organizations
Examination of evidence-based and data-driven frameworks for strategic leadership and effective management of healthcare organizations and issues
Analysis of the external healthcare and policy environments that impact population and community healthcare management
Because healthcare management is an information-intensive, team-based field that adopts any technology that helps get the job done, all required courses and required supporting courses ("selectives") include the use of data, information, team-based learning techniques, research methods, or technology, most more than one of these and many all four.
EMPLOYMENT RATE AND SALARY INFORMATION FOR GRADUATES
There are 5,710 medical and health service manager positions in Kentucky with an employment rise of 4.2%. The annual mean wage is $94,600 with a rise of 2.0%. Source: Bureau of Labor Statistics, May 2020 State Occupational Employment and Wage Estimates for Kentucky
As of 2020, there were 429,800 medical and health services managers employed in the U.S. with a rise of 32% by 2030. The national annual median is $104,280. The median wage is the wage at which half the workers in an occupation earned more than that amount and half earned less. The lowest 10 percent earned less than $59,980 and the highest 10 percent earned more than $195,630. Source: Bureau of Labor Statistics Occupational Outlook Handbook