BSc in
Online BSc Economics and Finance
University of London - LSE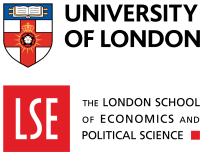 Scholarships
Explore scholarship opportunities to help fund your studies
Introduction
Awarded by the University of London
Academic Direction from the London School of Economics and Political Science

The online BSc Economics and Finance from the University of London gives you the economic reasoning, quantitative skills and institutional knowledge to solve practical problems in economics and finance. With this degree, you could begin a career as a financial economist or pursue an advanced degree in finance, economics, accounting, management or similar fields.
Online Learning With a Human Touch
Share knowledge, build skills and stay connected from anywhere in the world.
Attend live Zoom sessions with engaging class teachers and fellow students.
Access the digital campus from anywhere via mobile, tablet or desktop devices.
Get personalised support at every stage, from admissions through to graduation.
Academic Excellence, Unparalleled Access
The University of London, founded in 1836, was the first university to admit students regardless of their gender, race or religion; the first to admit women to degree programmes; and the first to give students the opportunity to study wherever they are, providing access to higher education across the globe. Today, the University of London is home to more than 50,000 distance learners studying more than 200 qualifications in more than 190 countries.
LSE is a world-leading social science university that takes an interdisciplinary approach to learning. LSE students develop a holistic understanding of "the causes of things", challenge conventional ways of thinking and tackle society's most complex problems. LSE alumni and academics are making transformative contributions in diverse fields and sectors, from academia to politics. This global community includes 37 past or present prime ministers, presidents and premiers; 18 Nobel Prize winners; and seven Pulitzer Prize winners.