Master in
University Master's Degree in Inclusive Education, Democracy and Cooperative Learning
Universitat de Vic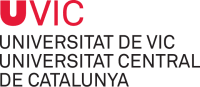 Introduction
The objective of the master is to train professionals to design, implement and evaluate intervention proposals aimed at facilitating diversity in learning processes in social and educational settings for greater inclusion of people.
The master provides graduates with training in the principles and models of theory and participatory research on which inclusive, democratic and cooperative learning-based education is based, both in social and educational settings.
Likewise, the master's degree enables to analyze the factors of social, cultural diversity and derivatives of personal conditions that act as barriers. It also forms a way to plan educational practices in school and social settings that include universal measures to support inclusion so that they act as authentic educational and learning communities. It provides tools for curriculum planning and personalization , inclusive assessment processes that use a competency framework, and the development of methodological and organizational strategies based on cooperative learning that can foster an inclusive and equitable response in the classroom. Ultimately, the master's degree focuses on how to promote the creation of inclusive democratic and participatory environments in school or social settings.
Graduates will be trained to interact in global and international contexts to identify needs and new realities that allow knowledge to be transferred to current or emerging professional development fields, with the ability to adapt and self-direct in professional and research processes .
ECTS: 60 credits
Dates: from October to June
Modality: online
Language of instruction: Spanish
Orientation: Professional and research
Coordinator: Dr. José Ramon Lago ([email protected])
Addressed to: University graduates in Early Childhood Education Teacher, Primary Education, Social Education, Pedagogy, Psychopedagogy and Psychology or other university graduates linked to education and inclusion