Master in
Master's Degree in Occupational Risk Prevention (PRL)
UNIR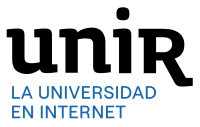 Introduction
Get your Official Master's Degree in Occupational Risk Prevention (PRL) online at UNIR
The Master in Prevention of Online Labor Risks of UNIR qualifies you as a superior technician in PRL in the three possible specializations and prepares you to progress professionally , as our more than 3,000 students. In addition, you will obtain the Internal Auditor Certificate ISO 45001: 2018 from TÜV Rheinland .
Our official master's degree in PRL prepares you to successfully face the challenges of the profession:
Multidisciplinary approach, technical vocation and practical orientation with which you can approach the analysis and making real decisions through the case method.
More than 300 internship agreements .
PRO license for academic use of ERGONAUTAS, portal number 1 in occupational ergonomics and ergonomic evaluation of jobs.
Internal Auditor Certificate in Occupational Safety and Health Management Systems according to ISO 45001: 2018 of TÜV Rheinland and which replaces OHSAS 18001.
More than 3,000 students have already successfully completed the Master's Degree in Online Risk Prevention at UNIR , which has allowed them to improve professionally . According to a study by the consultancy GAD3, in the year following the completion of the Master in PRL:
2 out of 5 students have improved their working conditions
1 out of 5 has increased their income
2 out of 3 students who studied the Master while unemployed, found work
In addition, the online methodology of UNIR , with live and deferred classes, allows you the greatest possible flexibility, ensuring that you combine your Master's studies in PRL with your professional and personal life.

General information
Credits: 68 ECTS
Duration: 1 academic year
Methodology: distance, 100% online face-to-face practices of 300 hours
Practices: Compulsory and face-to-face practices, recognizable according to professional experience.
Exams: Face-to-face exams at the end of each semester

Curriculum
First quarter
Fundamentals of the Techniques for Improvement of Working Conditions and the Legal Scope of Prevention
Techniques for Prevention of Occupational Risks: Safety at Work and Industrial Hygiene
Occupational Risk Prevention Techniques: Occupational Medicine, Ergonomics and Applied Psychosociology
Other Actions in Prevention Matters
Implementation of a Occupational Health and Safety System - OHSAS 18001
Second term
Safety at Work
Industrial hygiene
Ergonomics and Applied Psychosociology
Business practice
Final Master's Project
Master's Thesis
Methodology
The UNIR study method is flexible, personalized and effective. The methodology is based on online live classes and personal tutor to offer the best training.
The UNIR pedagogical model is effective because it is based on a totally online methodology so that each student can study at their own pace:
Live online classes: There are classes scheduled every day of the week in the morning and afternoon so you can attend class when it is best for you.
Online classes in deferred: If you could not attend a class or you stayed with questions, you can access all your classes in deferred. You can see them whenever you want and as many times as you need.
Personal tutor: The first day you will be assigned a personal tutor. You will be in contact with him by phone and email. He will support you in your day to day and solve any doubts that may arise.
Virtual Campus: Everything you need to study at UNIR is on campus: classes, teachers, classmates, the library, teaching resources, schedules, chat, forums and much more.
Teaching resources: You will have access to different learning resources to complete your training: complementary readings, diagrams with key ideas, self-assessment test, etc.

Evaluation system
To know the level of achievement of the general and specific objectives defined in the online master's degree, it is necessary to evaluate the competences acquired during the study of the same.
The evaluation of learning is carried out taking into account the qualification obtained in the following points:
Continuous evaluation (evaluation tests, participation / involvement by the student in forums, debates and other collaborative means and resolution of practical cases).
Final face-to-face examination.
Master's thesis

Professional outings
With the entry into force of Law 31/1995, on the Prevention of Occupational Risks, and its subsequent regulatory development, it is mandatory for all companies, regardless of size, to have a technician or expert in Occupational Risk Prevention .
On the other hand, from the academic year 2009-2010, and in relation to what is established in RD 337/2010, to perform the functions related to the Higher Level of Prevention of Occupational Hazards, it will be necessary to have an official university degree and to possess a minimum training accredited by a university with the content specified in the program referred to in Annex VI, whose development will have a duration of not less than six hundred hours and an appropriate time distribution for each training project, respecting that established in the aforementioned annex.
For this reason, the Official Master's Degree in Occupational Risk Prevention is an extraordinary opportunity for any higher-qualified worker who wants to guide their professional development towards this field, or assume responsibility in a fundamental area of ​​their company (occupational risk prevention area, projects of research, technological innovation, risk analysis and control, etc.)

Graduation profile
Upon completion of the master's degree, students will be able to:
Know the fundamental aspects that determine the application of the Law 31/1995, of Prevention of Labor Risks, as well as its complementary regulations.
Discriminate the main risks present in the labor context, as well as the main methods of protection-prevention for their control.
Develop risk assessments associated with each of the preventive specialties, scheduling the resulting preventive action.
Analyze the accident rate in an organization and its original causes.
Resolve possible health and safety problems in organizations.
Put into practice the essential elements of the preventive profession, including the principles of integration and promotion of prevention within the organization.
Curriculum
The UNIR study method is flexible, personalized and effective. The methodology is based on live online classes and a personal tutor to offer the best training.
The UNIR pedagogical model is effective because it is based on a totally online methodology so that each student can study at their own pace:
Live online classes: There are classes scheduled every day of the week in the morning and afternoon so that you can attend class when it suits you best.
Deferred online classes: If you could not attend a class or you were left with doubts, you will be able to access all your classes on a deferred basis. You can see them whenever you want and as many times as you need.
Personal tutor: The first day you will be assigned a personal tutor. You will be in contact with him by phone and email. He will support you in your day to day and will resolve any doubts that may arise.
Virtual Campus: Everything you need to study at UNIR is on campus: classes, teachers, classmates, the library, teaching resources, schedules, chat, forums and much more.
Didactic resources: You will have access to different learning resources to complete your training: complementary readings, diagrams with key ideas, self-assessment test, etc.
Evaluation system: The evaluation of learning is carried out taking into account the qualification obtained in the following points:

Continuous evaluation (assessment tests, participation/involvement by the student in forums, debates and other collaborative means and resolution of practical cases)
Final face-to-face exam
Master's final project