MBA in
ThePowerMBA - Online Master
ThePowerMBA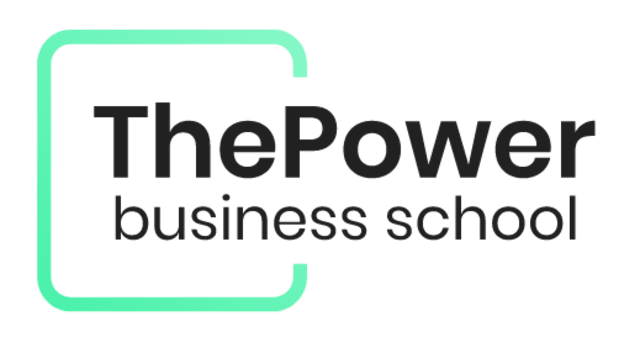 Ideal Students
This program is for…
Aspiring entrepreneurs who pursue the inspiration and tools they need to launch a business.
Restless professionals of any background who want to gain a holistic understanding of business.
Motivated careerists perhaps looking for a change in direction or growth within their current organization.
Program Outcome
What business management skills will you acquire?
Business Strategy
Discover the most disruptive business models affecting each industry, how to create a UVP, and most importantly, apply it to your organization.
Entrepreneurship
Learn how to launch your business from scratch and avoid the most common pitfalls that trap eager entrepreneurs.
Leadership
Develop the necessary skills to lead your team and maximize their potential within your business.
Scaling and Growth
Learn how to define long-term goals for your business, identify best-fit engines of growth, and map out a scaling strategy to achieve them.
Fundraising
Understand the different resources available at growth stages, and hear from incubators, accelerators, venture builders, and investors directly.
Branding
Discover how to build a unique brand, improve retention, and develop long-lasting relationships with your customers.
Curriculum
Take a look at the full program content:
Module 1 - Business Model innovation
Business Model Analysis
You'll learn how to describe, analyze, and evolve any business model by using Alexander Osterwalder's Canvas and applying it to top real-life cases.
Engines of Growth
In order to understand and manage growth in digital environments, you must be familiar with the different growth levers and metrics. How do digital companies grow? What are the right KPIs?
The Power of Platforms
Platform models are disrupting every industry and the way we do business (competitive advantages, growth strategies, value creation, etc.). You'll become a platform-expert: differentiate them from linear business models, understand why they're more valuable, and explore their implications in strategic management.
Segmentation & Targeting
Everyone claims they understand their customers, but the truth is that 99% don't. We'll set you apart with insights into behavioural segmentation, customer personas or how to develop an effective customer journey map.
Value Propositions
Creating a winning VP is like driving a 1,000 horsepower Formula 1 racing car. The rest of the competition will fall behind once you get it right.
Module 2 - Testing Business Ideas & The Lean Startup
Testing Business Ideas and Lean Startup
Eric Ries' Lean Startup methodology has been a revolution in marketing and business strategy.
As well as covering the theory and key concepts, such as Minimum Viable Product, we'll walk you through how to put it into practice and hear from those who have done it so you can get out there ASAP.
*Eric Ries himself will participate in this module to share firsthand his revolutionary framework.
Module 3 - Business and Marketing Strategies
Blue Ocean Strategy
You don't have to be a visionary to innovate or disrupt an industry. You just need to know the tools Learn these simple but genius methods for how to create completely innovative value propositions and models.
Industry Analysis
Companies aren't isolated entities. They depend on external factors related to their markets and competitive landscape – see how to dominate any sector.
Corporate Growth Strategies
Dive into the key strategies (and associated risks!) that can be used to help a firm grow.
Brand Strategy
Branding & Positioning are two of the most commonly cited terms in marketing, but also the most misunderstood and elusive. We'll break them down and take a look at how you can master them. As for pricing, it's true art – and has an enormous impact on any business' results. So it's important that you get to know the strategies and key concepts related to pricing.
Blitzscaling
This methodology, based on a book written by Chris Yeh and Reid Hoffman, is a revolutionary way of growing fast in a very uncertain environment. It's all about prioritizing speed over efficiency in an uncertain environment. Understand if your company is ready for this impressive growth and how to do it!
*Chris Yeh himself will participate in this module to share firsthand his revolutionary framework.
Pricing
Setting the prices of your products seems simple at first glance…but it is much more complex than it seems. You will learn about demand elasticity and the different pricing strategies that you can apply.
Module 4 - Leadership
Leading Self
What about soft skills? It's not only about knowledge or professional capacities. Developing your soft skills is a crucial part of your professional training.
Leading Teams and Organizations
Companies are made up of people. People respond to work culture. Explore how to implement and practice good leadership – it makes the difference between mediocre and excellent organizations. Learn the most revolutionary management strategies, like OKRs, that will allow you to build excellent organizations.
Agile
A term that has become a buzzword in the business world for a reason. You will learn not only how agile projects work, but also agile organizations. How to transition a startup into an agile organization or how to transform a big company into an agile one.
Module 5 - Entrepreneurship & Fundraising
Reflections
We've gathered the best advice from those who've been there on how to choose your idea, get prepared for success, take the first steps, build a team, and more.
Who's Who
Get to know the full landscape of the entrepreneurship ecosystem. Understand the different resources available at growth stages, and hear from incubators, accelerators, venture builders, and investors directly.
Raising Funds
Dig deep into the investment ecosystem. What types of investors are there? What do they bring to the table? How should you reach them? When?
Module 6 - The Power of Being a (Digital) Marketer
Marketing 360
These days, there's no such thing as digital marketing, marketing is digital. Learn how to grow your business through an online 360o strategy: understand digital channels, set goals, develop your own sales funnel from prospecting to customer loyalty, use the main tools, and learn all the details of attraction & conversion.
Power Funnel
Learn to design and execute strategies throughout the entire funnel. from attracting traffic and lead conversion to nurture and closing sales.
Module 7 - Finance & Accounting
Management Accounting
Learn how companies record and organize their financial transactions. Understand the language and principles of accounting.
Financial Accounting
Get prepared to interpret and analyze the financial statements necessary to understand a company's performance, the main profitability factors, and risk ratios.
Investment & Company Assessment
Understand how to analyze an investment project. Learn the basics like compounding, discounting, and NPV, to the most common valuation methods such as trading comparables, DCF, etc.
Module 8 - HR & Talent Management
Integrated Talent Management
Counting on- and effectively managing the right talent is paramount for any organization. We'll cover all critical ingredients around next-generation talent management to ensure that you and your organization are able to attract, motivate, develop and retain the best talent
HR 3.0
Learn how to effectively structure your people function so that it can act as a true value partner to the business across all critical topics regarding talent management and human capital.
Organizational Design & Agility
Once your strategy is clear, how can you take effective organizational design choices? In this unit, you will learn how to link your business strategy to decisions around your operating model, as well as which type of operating model is most suited for your specific context.
Module 9 - Bonus: Disruptive Tech in Business
Chances are, your industry is already being disrupted by new technology.
From AI (Artificial Intelligence) to Big Data and Blockchain, amongst others, these technologies are driving how business gets done in the years to come. It is crucial to understand what these trends are and how they are disrupting the way we do business today.