Master in
Master of Occupational Risk Prevention
Sanroman Consultoria y Formacíon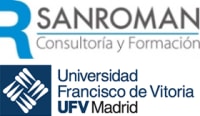 Scholarships
Explore scholarship opportunities to help fund your studies
Introduction
Fórmate 100% online. Get Official Titration University Francisco de Vitoria University.
Get your official title of Master of PRL in less than 1 year with the University Francisco de Vitoria, 60 ECTS (European Credit Transfer System) 100% Online
Course Objectives
Provide students of this Master in PRL, specialized training that will enable them to perform the functions of higher PRL technician, according to the regulations established by the Regulation of Prevention Services is approved.
The Master of PRL of the Francisco de Vitoria University contains the three specialties established by law and obtained a favorable report by the National Agency for Quality Assessment and Accreditation (ANECA), pursuant to Royal Decree 1393/2007.
Addressed to...
The Master's Degree in Occupational Risk Prevention is aimed at graduates (Graduates, Graduates, Graduates and Engineers) who wish to obtain a professional specialization as senior technician in prevention.
Access to the Master is not restricted by the degree of origin, although preference will be given to qualifications in related fields (Technical Education, Health Sciences, Law, Labour Studies, etc.)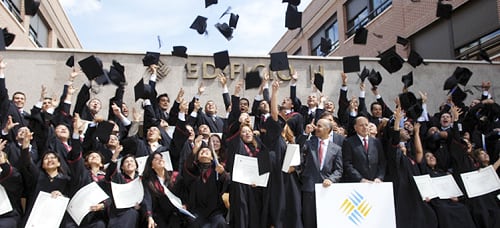 Methodology
25 years of experience in the field of training.
Online mode
The student of the Master PRL may be connected anytime, anywhere, accessing virtual and theoretical classes were completed with exercises and real case studies. Or you can download all content to study at any time.
Virtual classroom
Bet, a virtual educational methodology with high standards of quality and consistent approach to our students. We participate in the training of professionals from anywhere in the world, assuming the distance barrier to carry out the process, and giving priority constancy.
Practices
The Master in Occupational Health and Safety has 200 hours of practice for all students.
Being in online mode, practice will be conducted virtually through a platform (FUE) that will help a business and academic tutor.
In addition, at the request of the student may make online or be recognized by documentation demonstrating the student's experience.
Professional outings
Upon completion of the Master in Occupational Health and Safety, you can exercise as:
Technician in Occupational Risk Prevention.
specializing in Management Systems Safety and Health at Work consultant.
Responsible for Occupational Health and Safety of the Public Administrations.
By enrolling through SANROMAN, a partner agency of the Francisco de Vitoria University, you can count on the care and employment guidance of our own placement agency.