Master in
International Master in Human Resources Management Online
Rome Business School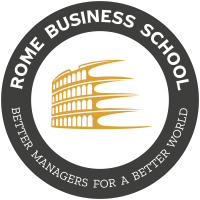 Introduction
Please note: this program is taught entirely in English.
Rome Business School's Master Online in Human Resources Management is designed to equip Human Resources professionals to respond to the needs and challenges of the market from the perspective of people management. Professionals who embrace change as the most effective way of generating competitive advantages, who can capitalize on new technologies, who have a solid grasp on the new generations of professionals joining the employment market and fully understand the importance of the work/life balance and ethical conduct and, above all, are committed to developing, attracting and retaining talent as the best way to ensure success in the new business ecosystem.
In addition, being this master also in an online version, you can have quality learning anywhere! We have more than 10 years in online learning education and we are a member of Grupo Planeta de Agostini, the leader in providing programs in online mode, our "distance" courses offer all the contents of classroom learning, in order to use a complete and professionalizing experience.
Curriculum
Program Structure
Rome Business School's Master Online in Human Resources Management is structured to provide participants with thorough preparation for the Human Resources sector and crucial aspects of other related fields, starting with a wide overview of the broader management world and then proceeding to analyze all the specific subjects and aspects of HR Strategy, Development, and Management, as well as providing an in-depth insight into innovative and responsible leadership, its trends and best practices, as well as how they can be effectively applied to the HR Management Industry.
Program Outcome
Learning Objectives
At the end of the course of study, the participants will learn to:
People Management: Developing the executive skills and competencies needed as a People Manager in order to lead and drive the changes required within an organization.
Global Management: Identifying, understanding, and developing the importance of Human Resources management in the global strategy of the company.
Organization, Execution, and Control: Gaining in-depth insight into the tools and procedures required to conduct the tasks involved in the planning, organization, execution, and control of Human Resources in a company.
Human Resources in the Digital Age: Capitalizing on the opportunities for talent acquisition, development, and retention offered by technology, through tools and resources linked to digital communication.
Strategic Consultancy: Developing the function of Human Resources both from the perspective of a department of people and as a consultancy.
Planning: Developing the strategic bases, aligned with the company's objectives, that enable future movements to be planned and anticipated in the field of Human Resources.
Career Opportunities
With our help, you can create your career strategy via a journey of self-reflection, exploration, and achievement. This program is designed to help you build a solid path towards a successful career and professional future as well as to find opportunities in line with your ambitions and expectations. In particular, the school offers the following services to the enrolled students:
Individual Career Counselling Meeting
Rome Business School's Official Career Portal
Professional Workshops
Rome Business School's Talent Focus