Master in
Masters in People and Organisational Development
Roffey Park Institute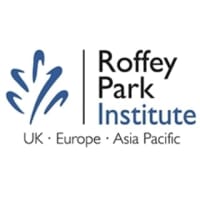 Introduction
Are you Masters ready?
Each month Roffey Park Institute will be hosting a webinar for those interested in taking our international Masters in People & Organisational Development.
At this event, we will provide an overview of the programme and our unique approach to learning. You will have the opportunity to meet members of our faculty team and ask further questions about the programme. In the end, you will have enough information to start your application to join our next programme.
Join us at our next webinar event - details can be found here
Bringing virtual learning to life, anywhere and anytime
Organisational development professionals put people at the heart of organisations. Together they create a positive and inclusive working environment, encouraging collaboration, removing inequality, increasing performance. OD enables people to thrive. Roffey Park's master in organisational development is an established, internationally recognised master's qualification in the field of organisational development.
The MSc in People and Organisational Development is designed as a practical, experiential OD qualification. The programme is delivered through a mixture of virtually taught components, online materials, and self-directed group learning. The latter takes the form of Dialogic Learning Groups in which learners work together, share their experiences, provide each other with feedback and expand their horizons. This form of social learning has been a speciality of Roffey Park Institute for many years and offers a powerful and impactful learning experience. Throughout the masters in organisational development, you will be challenged to think critically and creatively about organisations, their people, and their role in the wider society.
The programme has recently been reviewed, renewed, and converted into an online delivery format. In addition to the thorough grounding in organisational development practice that the masters has long delivered, the new version allows us to open the programme to fully international cohorts, allowing for global networking among experienced OD professionals and diversity of opinions and perspectives
We are an associate partner of the University of Sussex who act as validating authority for our MSc in People and Organisational Development.
Why choose Roffey Park?
We have been a centre of expertise in organisational development for the last 25 years and a pioneer of action learning for the last 50 years.
Our faculty team are experienced OD professionals with expertise across private, public and not for profit sectors. They have international experiece in working with clients in the field of organisational development, leadership, management and HR.
Ideal Students
This organisational development master's programme is for you if you are
An HR professional wanting to deepen your practical skillset in organisational development.
Learning and development and talent manager looking to interpret the requirements of culture change and organisational transformation.
A transformation officer/CTO/change lead looking for the maximum guarantee of project success.
A CEO or senior director/partner is in need of the full picture of the organisational change process.
An independent or internal consultant in organisation development and change, now or in the future.
Curriculum
How long is the MSc qualification?
The MSc qualification runs over two years. Learning takes place through a range of interactions, including facilitated sessions delivered by a member of Roffey Park's experienced OD faculty team. The majority of the programme takes place in small group learning sessions alongside self-study.
What's the cohort size and where will they be from?
The MSc in OD is an international qualification programme. Each cohort has a minimum number of 15 participants and the group will comprise international and UK participants, from private and public sector organisations with a range of qualifications and work experience. This diversity will enrich your learning experience through access to different cultural OD contexts.
Dialogic Learning Groups
Dialogic Learning Groups are a key element of the masters in organisational development. Dialogic practice is also a key OD methodology so practising it over the extended period of the programme is important experiential training. Activity within the DLG will be monitored and course mentors will periodically check in on the group but most DLG meetings will be learner-led. This is an important element to the master's programme as the DLGs will become strong professional networking hubs for learners. Each DLG is given access to course mentors, which enables them to access advice and guidance from the faculty team when they need it, but without comprising the autonomy of the DLG itself.
You'll walk away with
A masters in organisational development, an internationally recognised qualification, which will boost your impact and career as an OD professional
Thorough knowledge of organisational development theory and its evolution
The skills, tools and practice to lead transformational OD initiatives that put people first
Greater connections with an international network of OD professionals
Program Outcome
Benefits for you
You will graduate with a masters in organisational development, an internationally recognised qualification, which will grow your impact and career as an OD professional. You will:
Express a thorough knowledge of organisational development theory and its evolution.
Critically analyse change dynamics within an organisation
Function as a professional OD practitioner
Lead the application of group dynamics and dialogic methods as key OD tools
Critically analyse and demonstrate the relationship between organisational development and organisational design
Develop and critically evaluate plans for OD interventions
Generate and integrate a variety of media and materials to build a reflective OD portfolio.
Build an international network of OD contacts.