MBA in
Online MBA Tourism - University of Cumbria (UK)
Robert Kennedy College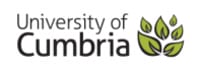 Introduction
The MBA is the prime management qualification for managers. Designed for your success, the MBA creates distinctive managers with a comprehensive knowledge of the latest business practices. This specialised MBA in Tourism explores the range of concepts of the functions of management within the tourism industry, evaluating how tourism is structured and organised as a business, and how it can be sustainably operated as a destination in the global context. Although there may be some bias towards UK practise in particular with respect to case study discussions, the programme should be considered global in terms of its coverage of tourism.
The MBA programmes benefit greatly from the internationality derived from recruiting students from across the globe and drawing on tutors well qualified in their field.
Learn at Switzerland's premier private college and graduate with students from over 130 different countries and from the University of Cumbria.
Curriculum
Duration
Minimum 12 months, maximum 5 years.
Delivery Method
100% online via OnlineCampus (an interactive online learning environment) with intensive class discussion and collaboration.
Places
The number of places per term is strictly limited to 90.
Terms
Four terms per year (winter, spring, summer, and autumn).
Rankings
Ranking
The University of Cumbria is ranked number 8th in the World for Quality Education by the Times Higher Education in 2020.
In a study commissioned by Hitachi Capital Invoice Finance (2020) on over 9,500,000 previous university students in the UK, the University of Cumbria is ranked in the top three higher-education institutions in the North of the UK for students who go on to start or manage a business.
Accreditation and Recognition
The University of Cumbria MBA programmes offered online in exclusive partnership with the Robert Kennedy College are Recognised Worldwide. Once you complete your studies at Robert Kennedy College, you will receive a degree from the University of Cumbria. The University of Cumbria received the University title, and degree awarding powers, from Her Majesty's Most Honourable Privy Council. It is fully recognised by the British Government and duly listed on the United Kingdom's Department for Business, Innovation and Skills list of recognised UK awarding institutions.