MSc in
MS in Aviation and Aerospace Management Online
Purdue Online - Polytechnic Institute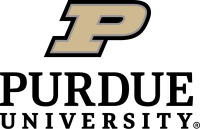 Introduction
If you're looking to advance within the challenging, specialized world of aviation, Purdue's MS in Aviation and Aerospace Management will help you develop essential management and leadership skills.
Taught by professors with distinguished educational backgrounds and work experience in civilian aviation, military aviation and governmental roles, our industry-specific courses will prepare you for numerous aviation management roles.
Economic forecasts suggest that a steady increase in travelling passenger and air cargo requirements will fuel a dramatic expansion of the aviation industry, and require a complete restructuring of the existing air transportation system architecture. This industry growth is generating a wide range of leadership opportunities in the aviation industry for individuals who possess aviation and aerospace management skills such as operational analysis, safety systems development, project management, systems integration, environmental sustainability, and related interdisciplinary skills.