BSc in
Healthcare Administration Bachelor of Science
Pacific College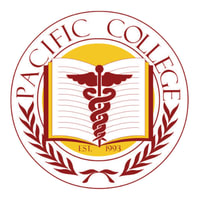 Scholarships
Explore scholarship opportunities to help fund your studies
Introduction
The Bachelor of Science in Healthcare Administration is a complete program designed to help those who have a background in the Allied Health field get ahead with a Bachelor of Science degree. The program is geared toward health care professionals seeking entry-level management roles in various healthcare settings.
The problem for many is that most organizations now require a Bachelor's degree in management personnel (which can take four years to complete). The good news is that Pacific College may accept up to 60 transfer credits from an accredited Allied Health training program. Take your existing credits and transfer them into the B.S. in Healthcare Administration program to complete the program in as little as 18 months (full-time).
Additionally, the Bachelor of Science in Healthcare Administration program is offered 100% online and covers many aspects of the health care industry to provide you with the skills necessary to manage in the rapidly changing environment of health care effectively.
The Pacific College Bachelor of Science Degree in Healthcare Administration program provides knowledge of the healthcare system, technology, critical thinking skills, and integration of business practices with health sciences. The program incorporates both theory and practical classes in all aspects of the healthcare industry to provide the student with the managerial skills for positions in a range of healthcare organizations. Students may transfer credits from prior post-secondary technical education to satisfy the lower-division technical and general education requirements. Students may receive up to 45-semester units of credit for previous college courses in a health care discipline.
UPON SUCCESSFUL COMPLETION OF THIS PROGRAM, GRADUATES WILL BE ABLE TO:
Identify the healthcare system components in the United States and the impact of social, cultural, political, economic, and environmental factors on the organization.
Use technology to create, assess, analyze, and interpret healthcare data for effective decision-making.
Demonstrate critical thinking skills using principles of accounting, law, financial analysis, human resources, information technology, planning, and marketing to solve problems and increase performance in healthcare organizations.
Demonstrate the ability to integrate business practices and health sciences to make the right ethical decisions, improve performance, and become a respected healthcare community member.
Employment as an administrator in the healthcare profession can be found in hospitals, group physician practices, public and private primary care clinics, dental offices, optometrist's offices, nursing homes, senior living centres, outpatient care centres/day surgery centres, mental health organizations, rehabilitation centres, ambulance companies.
Administrators are either specialists in charge of a specific clinical department or generalists who manage an entire facility or system. They operate in a dynamic and politically charged environment characterized by rapidly changing regulatory standards, continually evolving medical technology and practices, and dynamic business realities.