Postgraduate Certificate in
Postgraduate Certificate in Humanities
Open University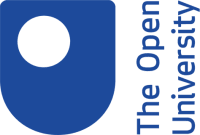 Introduction
If you have a passion for the arts and are looking for an intellectual challenge, this certificate course provides you with an excellent opportunity to upgrade your qualifications. You will deepen your understanding of either art history, classical studies, English literature, history, philosophy, music or creative writing, while developing advanced research and analytical skills that will give you the edge in today's competitive jobs market and prepare you for further academic study.
Key features of the course
Extends knowledge and skills acquired at the undergraduate level
A choice of pathways enables you to focus on a particular subject of interest
Develops critical thinking skills that are highly prized by employers
Gives you credit towards a masters degree if you wish to study further.
Program Outcome
The learning outcomes of this qualification are described in four areas:
Knowledge and understanding
Cognitive skills
Practical and professional skills
Key skills
Curriculum
Course details
If you plan to study humanities beyond this certificate, we recommend that you read the relevant qualification descriptions from the following options before choosing your module:
MA in Art History (F33), MA in Classical Studies (F27), MA in Creative Writing (F71), MA in English Literature (F88), MA in History (F89), MA in Music (F32) or MA in Philosophy (F30)
To gain this qualification, you'll study one of the following:
Optional modules
MA Art History part 1 (A843)
MA Classical Studies part 1 (A863)
MA Creative Writing part 1 (A802)
MA English Literature part 1 (A893) NEW
MA History part 1 (A883) NEW
MA Music part 1 (A873)
MA Philosophy part 1 (A853)
Or, subject to the rules about excluded combinations, the discontinued modules A840, A850, A860, A870, A873, AA810, AA820, AA830 or 60 credits of specified modules from the MA in Humanities programme including at least one of the discontinued 30-credit modules A810, A820 or A830.