Postgraduate Certificate in
Postgraduate Certificate in Human Resource Management
Open University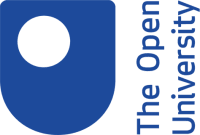 Introduction
The qualification is designed to provide you with specialist skills, knowledge and capabilities in human resource management. You'll begin by examining the research and theory about the work of HR professionals and develop the skills needed to work as an effective HR professional. You'll progress to exploring the contexts within which HR strategies and policies are developed and the implications of adopting the different strategies to an organisation. You'll also gain training in academic and research skills as preparation for further study and research in the field of human resource management.
Key features of the course
Gain an understanding of the HR professional's role, addressing ethical dilemmas, inclusivity, diversity and sustainable HR management.
Develop essential people management skills such as interviewing, training, and managing performance.
Learn to address business and change management issues and work at a strategic level in the organisation.
Gain an understanding of organisational strategies in relation to HR issues such as employee relations and employee engagement.
This certificate is the first stage of a study programme that progresses to the postgraduate diploma and finally the CIPD-approved MSc in Human Resource Management.
Program Outcome
The learning outcomes of this qualification are described in four areas:
Knowledge and understanding
Cognitive skills
Practical and professional skills
Key skills
Curriculum
Course details
To gain this qualification, you need 60 credits and we recommend that you study the modules in the following order:
Compulsory modules
The role of the human resource professional (B810) PLANNED
Human resource management in context (B811) PLANNED
You should note that the University's unique study rule applies to this qualification. This means that you must include at least 20 credits from OU modules that have not been counted in any other OU qualification that has previously been awarded to you.
If you later choose to progress to the Postgraduate Diploma in Human Resource Management (E87) or MSc in Human Resource Management (F93) you are advised to register for a higher-level award in the first instance. The MSc in Human Resource Management is the only qualification that provides a route to CIPD Membership.