Diploma in
Diploma of Higher Education in Criminology and Psychology
Open University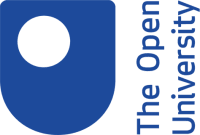 Introduction
Criminology and psychology help make sense of crime, criminalisation, criminals and victims. This qualification will provide you with a critical understanding of these subjects. As your understanding develops, you'll question your own beliefs about crime and harm. You'll look beyond criminal acts and human motivations to examine the social conditions in which crime occurs, the exercise of power in response to crimes, the nature of conflicts when people interact (individually, in groups or as nations) and how and why societies determine what they will and won't tolerate.
Key features of the course
Helps you understand how criminology makes sense of crime, harm, social conflict, victimisation and criminal justice
Develops your understanding of how psychology helps explain human interaction, conflict, criminalisation and victimisation
Builds critical, analytical and communication skills through an original approach to teaching criminology and psychology
Enhances your employability in vocational areas, such as the criminal justice system and various social services.
A nationally recognised qualification in its own right, this diploma of higher education is also equivalent to the first two-thirds of the BA (Honours) Criminology and Psychology (Q98).
Accessibility
We make all our qualifications as accessible as possible and have a comprehensive range of services to support all our students. The Diploma of Higher Education in Criminology and Psychology uses a variety of study materials and has the following elements:
studying a mixture of printed and online material – online learning resources may include websites, audio/video media clips, interactive activities such as online quizzes
online tutorials
working in a group with other students.
Program Outcome
This qualification develops your learning in four main areas:
Knowledge and understanding
Cognitive skills
Practical and professional skills
Key skills
The level and depth of your learning gradually increase as you work through the qualification. You'll be supported throughout by the OU's unique style of teaching and assessment – which includes a personal tutor to guide and comment on your work; top quality course texts; e-learning resources like podcasts, interactive media and online materials; tutorial groups and community forums.
Curriculum
Course details
This qualification has two stages, each comprising two 60-credit modules.
At Stage 1 you'll study two introductory modules on criminology and psychology.
At Stage 2 you'll look at criminology and psychology in greater depth.
Prepare for OU study with an Access module
We offer two starting points depending on how confident you are or how long it's been since you last studied. Choose to dive straight in at Stage 1, or if you'd prefer some extra preparation, you can get started with an optional Access module.