Certificate in
Certificate of Higher Education in Arts and Humanities
Open University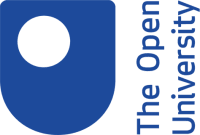 Introduction
This certificate provides a broad introduction to the arts and humanities, including history, art history, philosophy, classical studies, religious studies, music and English. You'll expand your cultural horizons whilst learning to think and argue clearly. You can combine this with options that include the opportunity to specialise further in the arts and humanities or gain an introduction to a modern language, design, the social sciences, or the business and management world. Apart from sheer enjoyment, it offers excellent preparation for further study and will give your career prospects a boost.
Key features of the course
Develops your understanding of our rich cultural heritage from fascinating and diverse perspectives
Helps you practise and refine the skills of argument and analysis, enhancing your employability
Gives you the opportunity to choose from a range of subjects to study in more depth
Builds your study skills and knowledge giving you a solid foundation for further study
Accessibility
We make all our qualifications as accessible as possible and have a comprehensive range of services to support all our students. The Certificate of Higher Education in Arts and Humanities uses a variety of study materials and has the following elements:
studying a mixture of printed and online material – online learning resources may include websites, audio/video media clips, and interactive activities such as online quizzes
working in a group with other students
working with specialist reading material such as works of art and musical manuscripts
Program Outcome
This qualification develops your learning in four main areas:
Knowledge and understanding
Cognitive skills
Practical and professional skills
Key skills
The level and depth of your learning gradually increase as you work through the qualification. You'll be supported throughout by the OU's unique style of teaching and assessment – which includes a personal tutor to guide and comment on your work; top quality course texts; e-learning resources like podcasts, interactive media and online materials; tutorial groups and community forums.
Curriculum
Course details
This certificate of higher education has one stage, comprising 120 credits.