Diploma in
Human Resource Management, University 1st and 2nd Year (Level 4 and 5)
Online Business School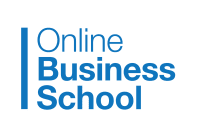 Introduction
The Human Resource Management course at level 4 and 5 is equivalent to the first two years of an undergraduate course, allowing learners to progress onto the final year of an undergraduate degree programme at a university.
This course is made up of 10 Level 4 modules and 10 levels 5 modules, each of which will be assessed by one multiple-choice exam and written assignments (10 assignments at level 4 and 6 assignments at level 5). To help you study for these assessments, our team of expert academics have designed a series of exclusive, comprehensive lessons for online study. This material will cover everything you need to know and can be accessed anytime and anywhere.
Each module of the course consists of approximately 40 guided learning hours of material with an additional 30-50 hours of optional learning material. These materials are comprised of interactive exercises, further readings and internet resources. A full explanation of how you'll be assessed can be found here.
Course Fees
The fee for enrolling onto the Level 4 and Level 5 courses together is £2600. Alternatively, students can enrol onto a single level (level 4 or 5) for £1900 each.
Students can make payment using one of the following methods:
Credit or Debit Card
Bank Transfer
Interest-Free Monthly instalments
Paypal
Western Union
What is included in the cost of my Course?
All course material, including online modules and written assignments.
Personal tutor support with 1-2-1 Zoom sessions
Dedicated student support
Access to an online social learning forum
Assignment marking and feedback
Free TOTUM card
Free laptop
Free CV writing help on completion of the course
University Top-Up?
If you decide to top up to a full Undergraduate Degree through an accredited UK university, the costs are listed below. Please note, the below costs are for distance learning/online only. You have the option of finishing on campus, costs will vary depending on which university you chose to complete the final year at.
Northampton University
BA (Hons) in Business and Management Top up – £3800
BSc (Hons) in International Accounting Top up -£3800
University of Derby
Undergraduate Top up to BA – £4400
Edinburgh Napier University
BA in Business Management (Top-Up) – £4600
BA in Business and Enterprise (Top-Up) – £4600
BA in Sales Management (Top-Up) – £4600
University of Sunderland – On Campus
BA (Hons) Business and Management (Year 3 ) – £9250
University of Bolton
BA (Hons) Top-up, fee £10,250, duration 2 semesters
Southern Cross University
Bachelor of Business.
Bachelor of Business Administration.
Bachelor of Business in Convention and Event Management.
Bachelor of Business in Hotel Management.
Bachelor of Business in Tourism and Hospitality Management.
Please enquire for top-up prices for Southern Cross University.
University of Nicosia, Cyprus
Undergraduate Top up to BA – €6000
NOTE: UK/EU students may be eligible for student loans for the top-up portion of their studies.
Career Path
Successful completion of the undergraduate Level 4 (Human Resource Management course) and level 5 (Diploma in Business Management) and the final year of an accredited undergraduate degree programme, students will have attained the right credentials to go on and apply for a job in management, HR, strategic Business management or business consultancy.