PhD in
Doctorate of Educational Administration
Mind Development Academy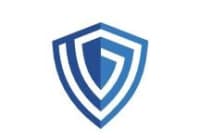 Scholarships
Explore scholarship opportunities to help fund your studies
Introduction
About
The Doctor of Educational Administration is designed to prepare experienced practitioners for senior administrative and policy-making positions, and pursue careers in policy, university or college teaching, and research. The students are able to specialize in the areas of administration and policy analysis in higher education, student development and student affairs, international and comparative higher education, historical and philosophical foundations of higher education, finance and economics of higher education, and organizational culture and change. The Educational Administration program is designed to advance the professional development of experienced educational administration graduates and professionals in the educational administration arena by extending their knowledge and equipping them with broad research and process educational administration skills, enabling them to make a key leadership contribution to their chosen fields.
AIU's Doctorate degree in Educational Administration goes one step further by allowing students to study and research multiple key areas of computer science to develop a unique foundation of practical knowledge and computer science theory.
Your AIU Distance Learning Doctorate program in Educational Administration will be a custom-made program, designed just for you by you and your advisor. This flexibility to meet your needs is seldom found in other distance learning programs. Our program does not require every student to study the same subjects and use the same books and other learning materials as every other student. Instead, our online Doctoral programs are designed just for you. They are individually designed to meet your needs and help you to reach your professional and personal goals.
For South African citizens interested in our offers: Please note that our partner university AIU and it's programs are fully accredited by ASIC the UK Government body for accreditation of foreign Universities, however AIU is not yet recognised by SAQA within South Africa.
Important: Below is an example of the topics or areas you may develop and work on during your studies. By no means is it a complete or required list as AIU programs do not follow a standardized curriculum. It is meant solely as a reference point and example.
Core Courses and Topics in Educational Administration:
Financial Management in Higher Education
Advanced Qualitative Research
Gender and Higher Education
Formal Organizations in Education
Research Design and Educational Policy
Politics of Education
Specialty Courses and Topics in Educational Administration:
Law and Higher Education
Public Policy, Politics, and Higher Education
Diversity in Higher Education: Race, Class, and Gender
Leadership
Educational Psychology
Comparative Higher Education
Orientation Courses:
Communication & Investigation (Comprehensive Resume)
Organization Theory (Portfolio)
Experiential Learning (Autobiography)
Academic Evaluation (Questionnaire)
Fundament of Knowledge (Integration Chart)
Fundamental Principles I (Philosophy of Education)
Professional Evaluation (Self Evaluation Matrix)
Development of Graduate Study (Guarantee of an Academic Degree)
Research Project in Educational Administration:
Doctoral Dissertation Project
MBM900 Doctoral Proposal
MBM902 Doctoral Dissertation (15,000 words)
Publication: Each Doctor of Educational Administration graduate is encouraged to publish their research papers either online in the public domain or through professional journals and periodicals worldwide.