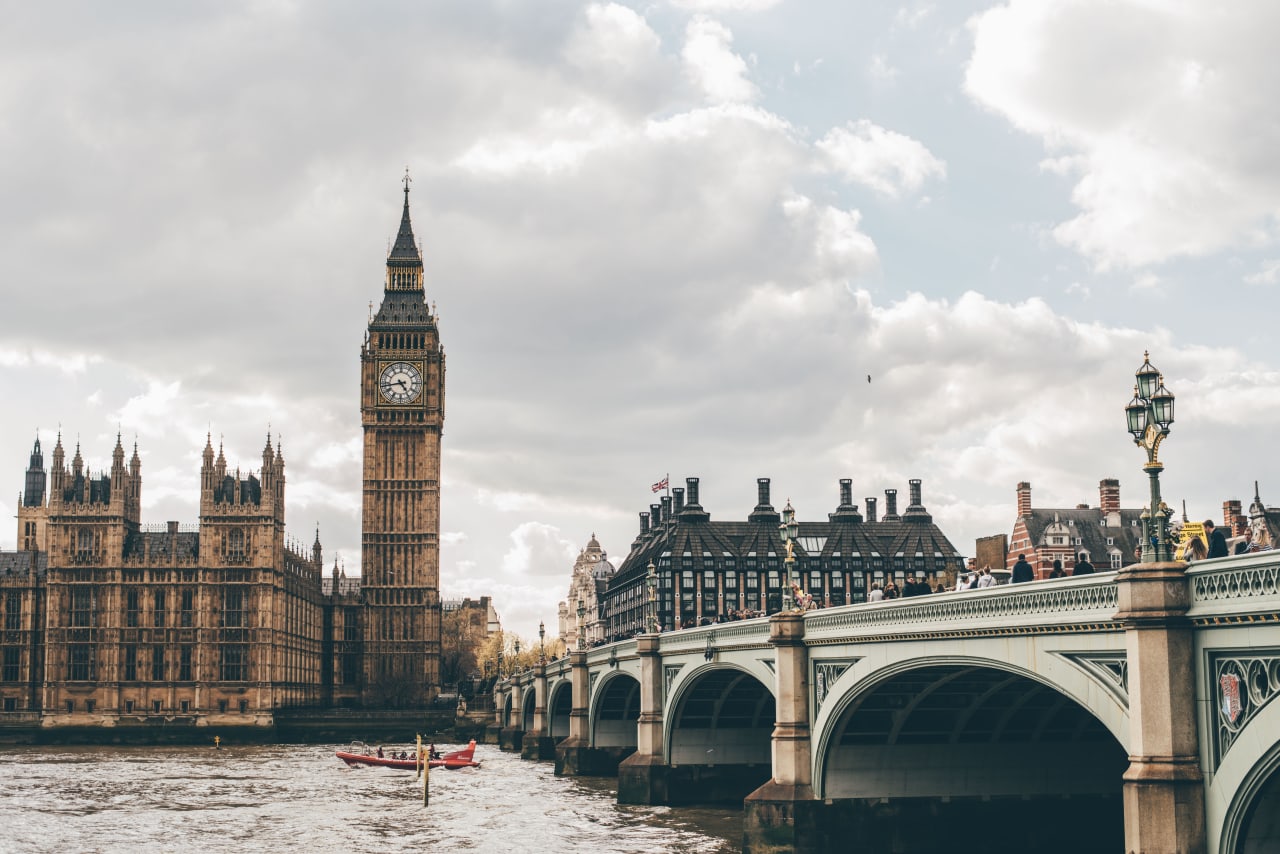 Automation: Implementation in Business Online Certificate Course
London School of Economics and Political Science (LSE)

Key Information
---
Campus location
Holborn, United Kingdom
Study format
Distance Learning
Application deadline
Request info
Earliest start date
Request info
Introduction
Learn to deploy automation technologies for enhanced business productivity and profitability.
The LSE Automation: Implementation in Business online certificate course explores the capabilities and applications of emerging service automation technologies and how to effectively and ethically deploy these technologies within your organisation for optimal business value.
Over the course of six weeks, you'll examine Robotic Process Automation (RPA), Cognitive Automation (CA), and Artificial Intelligence (AI), and how these technologies are changing the way businesses are seeking to increase productivity, profitability, and customer satisfaction.
On this course, you'll also explore the ethical implications employers face as they prepare for the future of work, and consider how intelligent automation technologies can be applied for social good.
An Online Education That Sets You Apart
This LSE online certificate course is delivered in collaboration with online education provider GetSmarter. Join a growing community of global professionals who've already had the opportunity to:
Gain verifiable and relevant competencies and earn invaluable recognition from a world-leading social science university, entirely online and in your own time.
Enjoy a personalised, people-mediated online learning experience created to make you feel supported at every step.
Experience a flexible but structured approach to online education as you plan your learning around your life to meet weekly milestones.

This course is presented entirely online, in collaboration with the leader in online education GetSmarter. View the Automation: Implementation in Business online certificate course to find out about upcoming course dates, the course price, and more.
Download your prospectus to find out more about this online certificate course.
Why choose GetSmarter?
GetSmarter, powered by 2U, is an online learning expert with over 10 years of experience in developing premium online short courses from the world's leading universities and institutions. We are powered by 2U to support you in unlocking your potential through life-changing learning with an immersive and high-touch experience.
We deliver market-led courses that equip working professionals with the expertise required to upskill, reskill or kickstart a completely new career. Through a data-driven approach, we analyze future skills requirements and ensure all courses address this need. We ensure that leading universities and institutions are your expert guides and our people, technology, and resources are your engine – together we power more than just education, we power your potential.
Ideal Students
This course is for you if:
You'd like to gain a comprehensive understanding of how service automation technologies are developing, and how they can be applied for strategic business value.
You want to advise clients and business teams on best practices for implementing automation as part of their digital transformation efforts.
You lead a business unit in need of improvements in its operations and processes and want to use automation to help bring about these optimisations.
You have an entrepreneurial mindset or research interests in automation, and want to immerse yourself in a structured learning experience on this innovative topic.
Program Outcome
You'll walk away with:
Knowledge of the organisational, ethical, and technical challenges involved in automation technology deployment, and how to effectively prepare your business for implementation.
A comprehensive understanding of key automation technologies: robotic process automation (RPA), cognitive automation (CA), and artificial intelligence (AI).
The confidence to make informed business decisions based on your knowledge of service automation technologies resulting in improved operations, reduced costs, and strategic competitive advantage.
A certificate of competence from LSE – a world-leading social science university – as validation of your knowledge for managing automation technologies for optimal business value.
Note: This course is designed for professionals across a wide range of industries who are interested in the strategic management of automation technologies. While you'll gain insight into the technologies underpinning RPA, CA or AI, this course focuses on the management aspects of automation and is non-technical in nature.
Curriculum
Module 1: The service automation landscape
Understand the technologies, history and dynamics of the service automation market, and explore automation for social good.
Module 2: Managing RPA: Becoming strategic
Explore the attributes of a strategic approach to service automation.
Module 3: RPA for business: Maintaining momentum
Managing RPA for business value across the life cycle.
Module 4: Managing Cognitive Automation: Technologies and challenges
Explore different CA technologies and approaches to managing them for optimal business value.
Module 5: Taking action on the promise of AI
Explore the many perspectives of AI and where the technologies are leading.
Module 6: Service automation and the future of work
Explore the different perspectives and the future of work.
Will I have the time?
GetSmarter's learning model is designed to help you, as a working professional, improve your skills without compromising on work and family responsibilities. The course is broken up into weekly, manageable modules, with incremental deadlines, devised to help you pace yourself over the duration of the course and allow you the flexibility to work when it suits you best. You also have access to your Success Manager, who will help you set goals, track key milestones, manage your time, and field any administrative enquiries you might have.
Career Opportunities
Seek employer assistance
By improving your skills and industry knowledge, you'll have an influence on the success of your organization. Why wouldn't you ask your boss to help you fund your studies if it's going to have an impact on the way you do business?
Of our past students, 37 percent have received financial assistance from their employers. You can ask for help, too.
If you are a Learning & Development (L&D) manager, or involved in training and upskilling for an organization, you can request information regarding our corporate offering on our GetSmarter for business page.
English Language Requirements
Certify your English proficiency with the Duolingo English Test! The DET is a convenient, fast, and affordable online English test accepted by over 4,000 universities (like this one) around the world.