Certificate in
CS201A Certificate in Magical Elections
Kepler College - Astrological Education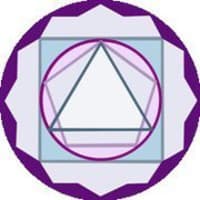 Scholarships
Explore scholarship opportunities to help fund your studies
Introduction
This course will teach the theory, methods, and practical application of astrological magic, as practised in the West and the Middle East for the past two thousand years. Historic astrological magic has only been fully rediscovered in the past two decades as older astrological and magical texts were translated into modern languages.
The course will rely heavily on important magical texts such as the Picatrix (10th-century Arabic magical text), the 2000-year-old Greek Magical Papyri, and other medieval and Renaissance texts that teach magical methods. Astrological magic has been growing in popularity due to its effectiveness compared to modern magic styles, which do not utilize astrology and are therefore missing the crucial time factor.
The course will start with a discussion of the theory and philosophical concepts underlying this style of magic, which were strongly influenced by ancient Greek philosophy and ancient Egyptian traditions. Then, we will move into the astrological portion of the workshop to teach students how to select the most favorable moments for magical rituals, including planetary magic, the use of fixed stars, decans, and access to the personal guardian daimon.
Strong astrological elections are key to successful magical rituals, and we will learn how to prioritize among many factors that go into a high-quality electional horoscope. As part of this module, we will study magical electional horoscopes and examine ancient "recipes" for specific magical effects. After learning the basics, we will turn to the practical instructions for rituals for various needs (love, luck, career, studies, etc.). We will start with the intangible qualities we need to bring to a ritual and discuss material aspects of ritual (materials, incantations, writing styles, images, music, and more). We will learn about the deities and spiritual beings we call upon to create a magical effect and give life to the talisman. We will finish up with a discussion of the use and disposal of completed talismans. At the end of the course, we will bring all of this together, as we will walk through at least one complete astrological magical ritual, start to finish, and create a real talisman together. We will go through additional examples if time permits.