BSc in
Bachelor in Communication Studies and Information Management Technologies
Kaunas University of Technology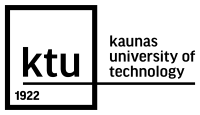 Introduction
We live in the golden age of information. Every day, we are bombarded with a hundred times more information than ever before. We communicate using high-end technologies: visual, audio and written.
Naturally, with the exponential growth of the field, the job market needs professionals who can solve the challenges and possess the skills and competencies to manage the complex world of communications.
Bachelor in Communication Studies and Information Management Technologies at KTU will prepare you to work in multicultural business, government, or public sector organisations. You will be able to create and manage quality content using the latest technology.
This is the first 3 years' bachelors programme in Lithuania, which is run in conjunction with the University of Twente (Netherlands). In this programme, you will have the opportunity to study at the University of Twente for one semester and obtain a certificate attesting to this.
Unique communications study programme as much of the focus is given to the technological tools of communication: systems of content management, website management, communication analysis, quantitative and qualitative IT tools, tools of social media data management, visual and textual interfaces
Project-based study model, during which students solve real-life challenges
Opportunity to go for a semester to study in one of the most innovative universities of Europe: the University of Twente in the Netherlands
Communication experts, international lecturers (from the University of Twente, University of Bologna, University of Turin) and practitioners among the teachers
Scholarships and Funding
Funding opportunities
All international students automatically become candidates to receive the Scholarship for International Students, which is assigned for first-year Bachelor or Master students with strong academic records and motivation.
The residents of European Union countries and the global citizens of Lithuanian origin can apply for state-funded study places. This means that all the applicants, who fall into one of the aforementioned categories, will participate in the general admission's competition for state-funded study places and get the chance to study free of charge, depending on their admission score.
Career Opportunities
Career
Student's competences
Information management competencies; Competences of development of textual/audio-visual content; Competences of ICT application; Media literacy.
Student's skills:
Able to manage information in a targeted manner using IC technologies;
Able to apply theory and methods of communication;
Able to critically analyse and create information (content), select the instruments corresponding to the audience's needs.
You may become
Advertisement and marketing specialist
Public relations specialist
Management and organisation analyst
Author and another writer
Web and multimedia developer
Advertisement and marketing specialist
Planning, preparation and organisation of advertising policies and campaigns facilitating the achievement of sales objectives;
Promotion of business growth and development while establishing and implementing marketing objectives, policies and programmes;
Clarifying and forecasting present and future consumers' needs;
Consulting on such marketing elements, as the range of products, advertisement and sales promotion, sales and distribution channels.