MA in
MA in Human Resource Management
Unicaf - Liverpool John Moores University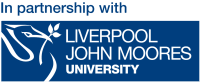 Introduction
The MA in Human Resource Management aims to produce graduates who will:
Contribute to the development and implementation of Human Resource Management (HRM) strategy in a range of organisational contexts.
Critically evaluate organisational HRM strategy and practice within complex and rapidly changing business environments.
Critically appraise the added value of HRM policies and practices to contemporary organisations.
Synthesise and analyse complex information from a variety of sources and evaluate its relevance.
Critically reflect on experience and learning, skills attainment and undertaking continuous professional development (CPD) and lifelong learning.
Scholarships and Funding
The Unicaf Scholarship Programme was founded to offer gifted, underprivileged students the opportunity to further their education, by earning internationally recognised qualifications, at low cost, through online study.
If you are interested in a Unicaf Scholarship you can easily submit your application online. Each scholarship application is examined and decided upon, depending on the qualifications and the financial situation of the applicant. Eligible students are awarded a percentage of scholarships.
Join thousands of students from around the globe who have earned their degrees with the help of the Unicaf Scholarship Programme.
Curriculum
Programme Pathway
Foundation Courses
Postgraduate Certificate Level
HR, Development and Performance in Context
Developing Academic Business & Leadership Competencies
Strategic HR and Leadership
Postgraduate Diploma Level
Employment Relations and Legal Framework
Managing and Developing Talent
Research Methods for HR
Postgraduate Award Level
Dissertation and Impact Report
Program Outcome
A student successfully completing the programme of study will have acquired subject knowledge and understanding as well as skills and other attributes.
Knowledge and understanding
A student who is eligible for this award will be able to:
evaluate the contribution of HRM strategy to the achievement of business objectives.
integrate HR strategies with business strategy within the micro and macro environment of contemporary organisations.
design and critique concepts and strategies within the context of effective resourcing, talent management and the changing labour market.
assess the utilisation of performance and engagement to maximise individual contribution and enhance organisational performance.
apply and evaluate theory and practice relating to the changing nature of employment relations in both unionised and non-unionised environments.
evaluate strategies for personal and organisational learning and knowledge using appropriate digital technology to support the development of practice.
interpret and analyse data using contemporary research methodologies and techniques.