MA in
MA in Criminology and Social Policy
Unicaf - Liverpool John Moores University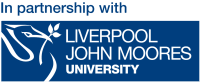 Introduction
Educational aims of the programme:
To enable students to develop an advanced understanding of cutting-edge developments in the fields of criminology and social policy, with a particular focus upon their intersection through the processes of criminalization and the workings of institutions of (in)justice.
To enable students to develop a critical awareness of the theoretical and empirical relationships between power and social divisions as they relate to the fields of criminology and social policy.
To help students develop a critical understanding of the social, political and historical processes that affect the ways in which crimes and harms are perpetrated and responded to locally, nationally and internationally.
To prepare students to develop critical discussion and analysis of complex concepts and to work independently and with some originality.
To present students with the opportunity to engage in a sustained piece of in-depth research work which demonstrates an advanced understanding and application of the methodology, method and analysis.
To enhance the critical, analytic, research and employability skills of students working within or aspiring to work within Criminology and Social Policy related professions.
Scholarships and Funding
Scholarship Eligibility
Unicaf considers candidates for a scholarship based on:
Academic qualifications:
Candidates should meet the entry requirements of the respective programme of study
Financial ability:
Candidates should be in a position to pay a portion of the fees after the application for the Scholarship.
Country of residence:
Different scholarships apply depending on the country of residence of the student.
The Unicaf Scholarship Programme was founded to offer gifted, underprivileged students the opportunity to further their education, by earning internationally recognised qualifications, at low cost, through online study.
If you are interested in a Unicaf Scholarship you can easily submit your application online. Each scholarship application is examined and decided upon, depending on the qualifications and the financial situation of the applicant. Eligible students are awarded a percentage of scholarship.
Join thousands of students from around the globe who have earned their degrees with the help of the Unicaf Scholarship Programme.
Curriculum
Foundation Courses
LJMU-IND-M-100 Induction Module
Postgraduate Certificate Level
LJMU-7515CSPUC Critical Criminology and the State: Historical and Contemporary Perspectives
LJMU-7512CSPUC Conceptualising Crime, Criminal Justice and Social Policy
Postgraduate Diploma Level
LJMU-7510CSPUC Advanced Research Methods for Social Science
LJMU-7511CSPUC Globalisation and Comparative Social Policy: Crime, Harm and (in)justice
Postgraduate Award Level
LJMU-7517CSPUC Dissertation