Bachelor's in
B.Eng. Industrial Engineering and Management
IU International University of Applied Sciences - Online Studies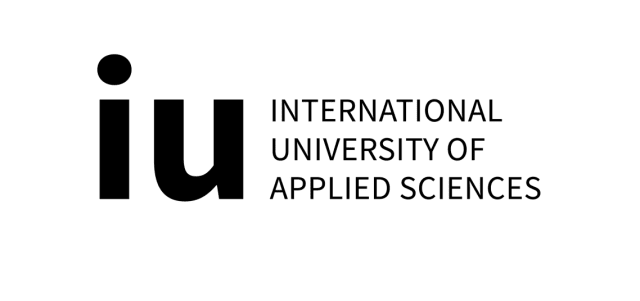 Admissions
Academic Requirements:
Higher Secondary School Leaving Certificate such as A-Levels, IB Diploma including your Transcript of Records.
Proof of eligibility to study a bachelor's degree at a university in Germany.
Depending on your chosen programme, academic level, and background, you might need to also take one of the following to make sure you are ready to study with us:
Bachelor Entrance Examination
Pathway Programme (for on-campus programmes only)
English Level:
Proof of English skills.
If you do not meet the English skills requirements, we offer the free-of-charge IU English Language course. This is available to you if you meet the other admission requirements.
If English is your native language or you graduated from an English-speaking school/university, you do not have to prove your English skills.
Overall English Requirements:
IU English Language course certificate (complimentary when signing up with IU free of charge)
TOEFL (minimum 80 points) or
IELTS (minimum Level 6.0 out of 9 points) or
Duolingo English test (minimum 95 points) or
Cambridge Certificate (minimum B grade overall) or
Equivalent proof
Curriculum
This study programme will familiarise you with features and applications for smart devices, smart technologies and smart mobility – and you will learn how to use them to create, innovate and disrupt certain industries. You'll become experienced with digital twins and similar technologies, and will be able to apply theoretical knowledge with the help of experimental kits and digital modelling in our virtual environment. After graduating, you'll be qualified to enter positions at the heart of digitalisation and at the interface of many different industries.
1st Semester 2nd Semester 3rd Semester
Introduction to Academic Work
Introduction to the Internet of Things
Scientific and Technical Fundamentals
Corporate Finance and Investment
Supply Chain Management I
4th Semester 5th Semester 6th Semester
Entrepreneurship and Innovation
Data Analytics and Big Data
Seminar: Human-Robot Interaction
Intercultural and Ethical Decision-Making
Product Development in Industry 4.0
Project: Smart Product Solutions
Rankings
Accredited.
IU International University of Applied Sciences has received system accreditation from EQAR, FIBAA, the German Accreditation Council, the German Council of Science and Humanities, and WES Canada. This means their courses, faculty and teaching material all match the rigorous standards that have been set for them and they can now accredit their own programmes.
Cambridge Assessment International Education / High School Diploma Study Pathway.
IU is the first online university partner of Cambridge International's high school diploma pathway. By working with Cambridge, IU offers students a special chance to finish their high school diploma while studying for a bachelor's degree. Since they are required for your bachelor's degree, these high school diploma courses are free of charge. The Study Pathway is a unique 12 months course with a 150-hour workload which you take alongside your bachelor courses. The Pathway concludes with an exam that can be retaken an infinite number of times.
Award-Winning.
In the current CHE ranking (2020-2022), IU tops the Business Administration field in categories of "General Study Conditions," "Contact with Lecturers," "Study Programmes Offered," "Examinations," "Study Organisation," and "Practical Orientation," winning a total of six out of 25 categories and achieving more top category rankings than any of the more than 300 institutions. IU received a 5-star rating for online learning and a score of 99 out of 100 in the QS, Quacquarelli Symonds, Stars Report, making it the first German university to receive such a ranking. It was also given the FIBAA Premium Seal for Digital Excellence and has excelled in 15 out of 23 criteria, including categories like Future Orientation, Knowledge Management, Quality Assurance of Teaching, and retaining the rating for the next five years. It is the only training provider to get the DtGV's Service Award 2022 from the German Society for Consumer Studies given that it has a dedicated academic staff and trained study coaches who ensure that students are supported throughout their studies.
Connected.
IU is a member of the Business Graduate's Association, Online Learning Consortium, AASCB, and UNESCO's Global Education Coalition. These memberships give them connections to other institutions, companies, and NGOs as well as top-tier degree programmes and lifelong learning development courses. By leveraging cutting-edge technology, IU helps students in need to continue their education and pursue lifelong learning.
Career Opportunities
After completing their BEng in Industrial Engineering and Management, our graduates often work in manufacturing companies at the interface between business management and technical functions. Be it in management, engineering or consultancy roles – there are plenty of opportunities for talented professionals in this field.
Solutions Architect
IT systems are becoming increasingly complex and much more powerful. At the same time, optimised efficiency, reliability and safety remain a top priority. As an IT solutions architect, you will be responsible for an entire system's design in order to manage the increasing number of machines and products that are connected in real-time in the digital age.
Software Engineer in Industry 4.0
As a software engineer, you will plan, create, manage and distribute software systems. You are responsible for the operation and maintenance of products as well as for quality assurance. You will regularly carry out system tests, evaluate the results and document them, using your knowledge to improve existing systems or create entirely new ones.
Data Scientist
Data scientists are the creative minds behind algorithms. You will structure large amounts of data and compile usable information for your supervisor with the goal of identifying relationships between data sets. You will also carry out analyses to identify new opportunities for productivity and efficiency.