MSc in
MSc Security Studies
Informa – Defence & Security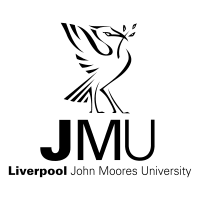 Scholarships
Explore scholarship opportunities to help fund your studies
Introduction

Your Qualification in Security Studies
Analyse the concepts of security studies by developing your knowledge of broader military, strategic and political considerations. You will gain a solid academic grounding in criminology, terrorism and intelligence.
The Security Studies programme will help you gain a solid academic grounding in criminology, terrorism and intelligence. This is combined with the practitioner experience of our teaching team, all of which will enable you to engage with institutions and individuals central to the wide area of security.
When: 14th September 2020
Where: Delivered online with the support of leading industry experts
Duration: 11-28 months depending on the route taken
Ideal for: This programme is ideal for those seeking to go into security and intelligence related careers in the public and private sectors, as well as professionals already engaged in such fields who seek to enhance their career prospects through further qualifications. The Postgraduate Certificate/ Postgraduate Diploma/ Masters is excellent preparation for many careers in the civil and foreign service, non-governmental and international organisations, private firms and research.
7 Modules Available
The programme examines key themes and debates shaping the concepts of security and security studies. It addresses critical areas of contemporary concern within security studies, covering issues stretching from foreign policy through to the role of radicalisation in international politics to the evolving dangers of financial crime all within and including the background of the cyber or digital dimension.
Securities Studies
Intelligence Analysis
Contemporary Issues in Crime, Safety and Security
Terrorism and Counter-Terrorism
Strategic Change in the Global Environment
International Financial Crime and Security
Security Studies Dissertation
Learn online with the support of industry experts
Taught by experienced counter-terrorism professionals, academics and subject experts, including Sir John Murphy, Dr Nick Ridley, Dr Daniel Silverstone and Dr Helen Selby-Fell.
This is a Liverpool John Moores University programme and qualification, with enrolment and delivery administered by Informa Connect. The course is taught, assessed, quality assured and awarded by Liverpool John Moores University.
About Liverpool John Moores University
The Liverpool Mechanics Institute was founded by people of power and influence who recognised the transformative effects of education and the impact that learning and aspiration could have on individuals, communities and society. It was the first such institution to be founded in England.
This small, pioneering movement was followed by the establishment of the Liverpool Institute and School of Art and the Liverpool Nautical College, and in 1900 Irene Mabel Marsh opened the IM Marsh campus. These organisations together laid the foundations for Liverpool John Moores University, an institution that has grown and flourished and continues to provide opportunities for all.
Today, with a vibrant community of 25,000 students from over 100 countries worldwide, 2,500 staff and 250-degree courses, Liverpool John Moores University is one of the largest, most dynamic and forward-thinking universities in the UK.
The Security Studies programme is delivered by the Liverpool Centre for Advanced Policing Studies at Liverpool John Moores University. The university combines professionally recognised qualifications with innovative and socially orientated courses. The centre has an outstanding reputation for research, with academic staff contributing regularly to industry journals, advisory groups, governmental policy, as well as gaining regular public exposure through the press and broadcast media.
About the Liverpool Centre for Advanced Policing Studies
Established in 2015, the Liverpool Centre for Advanced Policing Studies (LCAPS) has a wealth of professional, practical and academic experience. LCAPS uses this experience to conduct research and provide training within the fields of policing, crime prevention and allied security professions.
The Liverpool Centre for Advanced Policing Studies brings together research-active staff from across the University.
LCAPS' interdisciplinary learning portfolio equips students and practitioners with the skills they need to respond to the complex demands of contemporary policing.
The Liverpool Centre for Advanced Policing Studies' portfolio of taught degrees is expanding and LCAPS will soon offer one of the most comprehensive portfolios of academic policing programmes.