Master in
Official Master's Degree in Human Resources Management
IMF Smart Education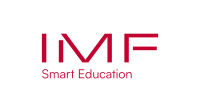 Introduction
Price: 7,560 euros 50% scholarship - 3,780 euros
Financing without interest and discount for cash payment.
Duration: 60 ECTS
Methodology: Online
Qualification obtained: Official Master's Degree from the University of Nebrija
Job and Internship Exchange
Requirements
University degree
Presentation
Instituto de Ciencias Empresariales IMF , part of the IMF Academic Institution, and the University of Nebrija launch the Master's Degree in Human Resources Management (HR), whose main mission is that its students are able to manage the talent of their companies in a aligned with objectives, through the latest tools in the sector.
This Master, taught with the support of AEDIPE Centro, is aimed at both university graduates from related branches who wish to focus their professional career in the field of personnel management, as well as experienced professionals who wish to prove their knowledge by obtaining an Official Title.
The Official Master's Degree in Human Resources Management IMF Institute of Business Sciences, lasting one year, is taught online through an advanced technological platform that allows the student to access all training content, at any time and from any Place of the world. In addition, through it you will have at your disposal live online classes with your teachers, unlimited tutorials, virtual library, etc.
All students who successfully pass this program will obtain an Official Master's Degree issued by the University of Nebrija, recognized by the Ministry of Education and valid throughout the European Higher Education Area (EHEA). In addition, you can access all the advantages of studying at Instituto de Ciencias Empresariales IMF :
Scholarships and Study Aid Program
Employment Exchange with more than 12,000 vacancies published in the last year
Financing without interest or banking intervention
Unlimited tutorials
Masterclasses and Networking Sessions
Virtual library with more than 30,000 references
Temary
Module I - People Management in the Organizations of the XXI Century
Module II - Management skills
Module III - Strategic Human Resources Management
Module IV - Labor Relations and Employment Regimes
Module V - Personnel Provision and Selection Policies
Module VI - Policies for the Promotion and Training of Personnel
Module VII - Personnel Evaluation and Remuneration Policies
Module VIII - External Practices
Module IX - Final Master's Project
Various
Modality: Online
Evaluation: On-site