Master in
Master in prevention of occupational hazards
IMF Smart Education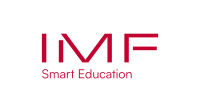 Introduction
Online Master that trains as a prevention technician in the three preventive specialties, valid throughout the national territory.
It complies with the requirements indicated in RD 39/1997 to carry out the functions of the Higher Level in Occupational Risk Prevention.
The student graduates in the 3 preventive disciplines: safety at work, industrial hygiene and ergonomics and applied psychosociology.
It includes content related to the ISO 45001 PRL management standard. It is a 100% online training, permanently tutored and energized.
The study is carried out through a fairly intuitive and easy-to-use virtual campus. It is a master's degree with a practical load carried out through practical cases based on real situations and that allow the student to put into practice what they have studied as they progress on the agenda.
Why study Occupational Risk Prevention?
Occupational risk prevention is a sector with a high demand for employment.
You will acquire the necessary knowledge to face occupational risk prevention audits.
100% online training, permanently tutored and energized.
Career Opportunities
Labor market oriented
This master is proposed with a strong professional orientation, to facilitate the incorporation of students into the labor market, or to allow the recycling of professionals who are already incorporated into the labor market.
booming industry
The Higher Technician in Occupational Risk Prevention is a regulated profession, and a profile required by law for all companies, public or private, in any sector of activity.
At the end of this master, the student will be able to opt for the following professional opportunities:
Self-employed professional constituting a prevention service or forming part of multidisciplinary teams.
Professional development as a technician of a Work Accidents and Occupational Illnesses Mutual, of a Prevention Society or of an Own, Joint or Other Prevention Service.
To oppose the Corps of Prevention Technicians of the Public Administration.
Technician responsible for the management of prevention in private entities of any size.
Auditor in the area of occupational risk prevention.
Advice on specialized consultancies in prevention.
Technician/Head of Safety and Hygiene.
Occupational Health and Safety Coordinator on site.
Compliance Officer.