Diploma in
Online Diploma - The Business of Golf & Resort Management
Golf Management Institute of Canada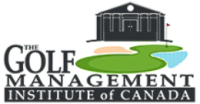 Introduction
Our online courses are designed for individuals who wish to develop or upgrade their knowledge, skills, and abilities for an exciting career in golf and resort management.
A rich and flexible environment to learn engages all participants by using leading-edge content and collaborative functionality.
Program Features
10-course diploma or 5-course certificate offered online;
Collaborate with a diverse group of professionals within the golf industry.
Learning Outcomes
Outline key retail management practices;
Describe characteristics of entrepreneurship and industry key success factors;
Develop comprehensive business plans;
Describe club governance, committee dynamics, and their strategic impact on decision making;
Conduct typical financial analyses such as cost volume profit analysis, ratio analysis, performance measures and benchmarking;
Apply principles of human resource management within the golf industry;
Apply legal foundations and principles in operating a golf resort;
Describe the framework of food and beverage operations in general and specific to the golf/resort industry;
Identify legal compliance and controls in food and beverage management;
Apply core design principles in golf course architecture.