MBA in
Tech MBA
European Leadership University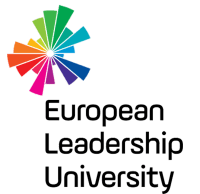 Introduction
Earn a Tech MBA degree (60 ECTS) with:
Live interactive workshops to facilitate learning
Individual and group support through peer reviews, action learning
Mentoring from industry professionals
Extensive digital library with interactive content
Why a Tech MBA with us?
Businesses are facing unprecedented challenges in their environment: Technology offers new opportunities for innovation, the new workforce wants flexible working arrangements and tools, consumers are adapting very quickly to the convenience of mobile apps and instant gratification, new competitors are disintermediating the traditional value chains.
Companies will have to adapt to this new normal, and as the rate of change is increasing they will have to do this rapidly, or they will lose their licence to operate.
The only way forward is digital transformation. Companies will have to master the new world of digital technologies, the hard skills of data and technology, and with that the soft skills of fast innovation, agile development, and rapid experimentation.
There is a growing demand for business leaders who can effectively combine their strategic and business skills with technical acumen and agile leadership skills.
With a Tech MBA with us, you will go beyond a traditional MBA and learn to develop a new mindset, and acquire the skills to transform and innovate your digital business developing new business models and strategies while you get equipped with the skills and tools to lead your teams in a more agile way.
Recognition and Accreditation
European Leadership University (ELU) is internationally accredited by the Accreditation Service for International Schools, Colleges & Universities (ASIC). In addition to the international accreditation, European Leadership University (ELU) received its educational license in 2015 with the official decree and approval by the Ministry of Education and Culture in the Turkish Republic of Northern Cyprus. We received Institutional accreditation in 2016 and achieved full programme accreditation in 2017 by the Higher Education Planning, Evaluation, Accreditation and Coordination Council, Nicosia which is a member of The European Association for Quality Assurance in Higher Education (ENQA), the umbrella organisation for recognised government accreditation agencies in the European Higher Education Area (EHEA).
As a fully recognized European university:
Our degrees are awarded by European Leadership University out of its principal place of establishment in Famagusta, Northern Cyprus
The awarded degree is not a local Dutch degree based on the Dutch Higher Education and Scientific Research Act (WHW)
The degrees are recognised and accredited by the Ministry of Culture and Education and the Higher Education Planning, Evaluation, Accreditation and Coordination Council in Nicosia, Northern Cyprus, and the Accreditation Service for International Schools, Colleges & Universities (ASIC).
Curriculum
Module 1: Digital Transformation, Business Strategy and Emerging Technologies
Module 2: AI and Machine Learning in Business
Module 3: Business Strategy In AI
Module 4: Data Analytics and Data Management
Module 5: Leading Data-Driven Organisations
Module 6: Robotic Process Automation
Module 7: Immersive Technologies
Module 8: Blockchain, Cryptocurrencies and NFTs
Module 9: Internet of Things
Module 10: Technology Leadership
Module 11: Agile Product Management
Module 12: Initiating Drive and Change
Module 13: Growth Hacking
Module 14: Human-Centered Innovation in Business
Module 15: Innovative and Sustainable Business Models
Final Project
The learner experience
Enjoy flexible self-study and being part of a learner community. Get hands-on practice with your weekly projects and assignments and learn with and from your faculty and peers. In practice, a typical week would look like this:
Career Opportunities
The Tech MBA opens up many new carrier opportunities for you.
For instance, you will be able to lead technology driven innovation teams with confidence, drive and contribute to digital transformation, be a translator between the "old guards' and the digital native new generations. You will be prepared for roles as:
Analytics translator
Artificial Intelligence product owner
Digital strategist
Data science lead
Data officer
Analytics specialist
Tech Innovation lead
Innovation scout
Innovation strategist
Organizational developer
Innovation project manager
Digital Product Manager
Digital Marketer Manager