Master in
European Master in Human Resources Management
Ecole Supérieure Ouverte à Distance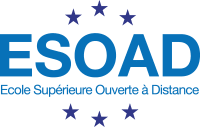 Scholarships
Explore scholarship opportunities to help fund your studies
Introduction
The European MASTER is aimed primarily at students who have completed a diploma II (Tray 3) in the areas of human resource management, psychology, sociology or labor law.
Two specialty modules are offered to students who will be able to specialize in the second year of European MASTER:
Specialty Training,
Specialty Recruitment.
Your Profile
Faculty of listening, dialogue and contact, have a real culture of the company and its workings, to be organized.
The following competencies:
Managing conflicts with trade unions
Human Resources Management of a company
Management of processes related to Human Resources
Ability to project negotiation, management and the consideration of economic, normative and legislative factors
Ability to accountability in organizations
Implementation of conflict prevention devices
Program Structure
Human Resources Management - Master I
UC 4/5 - Companies, competition and Europe
UC B4 - European Living Language
UC D 41.1 Legal Environment
Labor law
Introduction to company law
UC D 41.2 Human Resource Management
Financial management of a project
Management Team
Practice of human resource management
D42 CPU or Professional Mission Project:
Mission: Work placement or employment.
Human Resources Management - Master II
UC B5 - European Living Language
UC D51 - HR Strategies
International mobility
Internal Communication
Personnel administration and remuneration policy, Introduction to work psychology and ergonomics
UC D52 - Specialty Education
Training or recruitment
UCD 53 - Professional thesis
Training
A probationary period lasting 6 to 12 weeks is achievable, but not mandatory. Candidates who do not have the ability to perform enentreprise internship can support their memory on theoretical work. In this case, the memory project is determined with reference your teacher.
Alumni testimony: