Bachelor's in
European Diploma of Higher Studies in Management Assistant
Ecole Supérieure Ouverte à Distance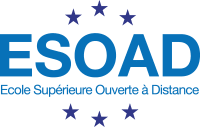 Scholarships
Explore scholarship opportunities to help fund your studies
Introduction
The holder of DEESAD - Executive Assistant is the right hand of the leader. It manages the business and entrepreneur projects. He schedules and assigns the necessary means for their implementation. It also monitors and performs an assessment of the activities. It can also be updated and fact books, it organizes and then manages to exploit its sources. Mastering computer skills and being versatile, this close collaborator of an entrepreneur is also known for its discretion.
Your Profile
True leader right arm, mastering computer skills, the management assistant function requires adaptability and versatility, not to mention the professional attributes which must have the aide of an entrepreneur: discretion, responsiveness, organizational capacity.
Prerequisites :
Holds a +2 kind BTS, IUT, Licence 2
Holds a tray and you have 3 years experience in the field
Equivalent and you have 4-5 years experience in the field
Hold a diploma or a certificate issued (e) by a school or a university, valid at least 120 credits under the European Credit Transfer System (ECTS).
The following competencies:
Communication skills (written, written and visual communication, oral communication)
Manage textual and numeric information
Manage activities, projects
Plan, allocate the resources necessary for the implementation of activities
Monitor and carry out an assessment of various activities
Search for and exploit documentary sources
Establish and update documentation files
Organize and manage documentation
Carry trades:
Executive assistant
Assistant (e) direction
administrative and commercial collaborator
Training content
European Culture
Europe, uniqueness values, cultural diversity
European integration and its institutions in the international context
Intercultural management and human resources
Living language
Vocabulary acquisition from work
The drafting of commercial mail, telephone
professional techniques
Intercultural management and human resources
Support system communication in organizations
Support system for information management in organizations
support system decision in organizations
Support system the organization of action in organizations
support system management delegated shares
Training
Internship period lasting 6 to 12 weeks is to achieve but not mandatory. Candidates not having the opportunity to perform an internship can support their memory on theoretical work. In this case, the memory project is to determine your reference teacher.
exams
To graduate, students enrolled must obtain an overall average greater than 10/20 to 6/20 and a top score for each constituent unit of Education degree.
However, the validation of the diploma does not automatically lead obtaining all the ECTS credits for this degree.
Indeed, ECTS credits are allocated to each unit capitalizable and are obtained by the student when his note to the capitalizable unit is greater than or equal to 10/20.
A student can therefore validate a diploma by offsetting its results to the various credit units, but do not get all the ECTS credits of the degree, if some notes are less than 10/20.