Postgraduate Diploma in
Postgraduate Diploma in Human Resource Management
EAN University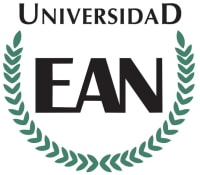 Scholarships
Explore scholarship opportunities to help fund your studies
Introduction
Postgraduate Diploma in Human Resource Management
"By accepting that the efficient use of intellectual capital represents a factor leading to business competitiveness, it is understandable why progressive organizations and those led under social sensitivity and respect for human dignity approaches place human management as a missionary process. Similarly, human talent management is outstanding when designing strategic plans and defining quality policies, allocating monetary resources, establishing performance assessment systems, and assessing employee conceptions on their satisfaction levels, corporate climate, and organizational culture. Therefore, the Specialization in Human Resource Management seeks to provide the business environment with professionals able to implement the human resource management model based on competencies within organizations, promote the creation of a corporate climate encouraging labor productivity, and provide assistance to solve conflicts on a peaceful basis."
COMPETENCIES
Apply ethical principles in the management of business matters.
Identify formulate and evaluate viable business opportunities which may be converted into actual business initiatives.
Develop a strategic and entrepreneurial mindset in job performance
Formulate, establish and control strategic plans pertaining to the management of human resources.
Implement a fundamental management model based on competencies.
Conceptualize, implement and control models for selection, evaluation, and compensation supported by management by competencies
Be creative in conflict negotiation in human resource management, resolving problems which may arise during the planning and the management and development of human capital.
Design, apply and interpret management and performance indicators associated with human resource management.
Determine the influence which human resource management has on organizational results associated with productivity, the achievement of corporate prestige, profitability and added value.

ADDITIONAL BENEFITS
Knowledge transfer and production within the classroom based on the analysis of case studies.
Possibility of validating credits to complete other postgraduate programs offered by Universidad EAN
he autonomous learning process is supported by virtual classrooms which makes it easier to conduct independent research.
The curriculum places high importance on the stimulation of entrepreneurial ventures.
The schedule of academic activities does not interfere with the students' professional life.
Teachers who hold important posts in both the public and private and who have a history of academic excellence in prestigious Colombian. Universities
The course material is prepared by the group of teachers