Master in
Postgraduate Level Single Module
Dublin City University | DCU Connected - Excellence in Online Education
Introduction
This Postgraduate Programme recently participated successfully in the accreditation process conducted with DCU Business School by the Association to Advance Collegiate Schools of Business (AACSB), the world's oldest and most prestigious global accrediting body for business schools. AACSB accreditation is widely recognised as the hallmark of excellence in business education and has been earned by less than five percent of the world's business schools.
Introduction
As a Postgraduate Single Module (PGSM) student, you will undertake Masters-level (level 9 on the national framework of qualifications) modules for personal achievement or continual professional development (CPD) without having to commit to studying towards an exit award. This means you can study online, on your own schedule, for one semester on a topic of interest, including Information Technology, Management of Operations or Environmental Management.
Whether you are interested in up-skilling, for example, you already have a Masters qualification in business, but wish to learn more about information technology, or are seeking to study for personal achievement, the DCU Postgraduate Programme Single Module (PGSM) (Level 9) programme provides you with the means to achieve your goals. This programme's strength lies in its flexibility, in terms of the time, place and pace of study. The Postgraduate Programme Single Module (PGSM) offers you the opportunity to study, at Masters Level through distance education, without having to commit to a full-time, or part-time, campus-based programme.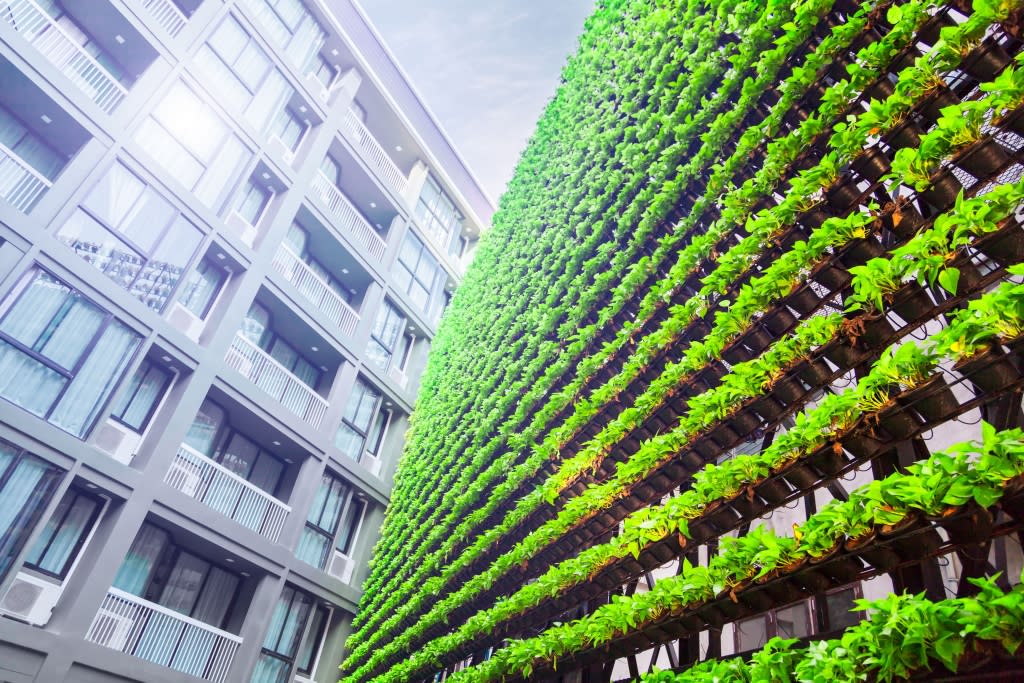 Programme
Programme Structure:
You can choose the module of your choice from the list of 15 credit modules shown below.
OSC10: Management of Operations (15 credits)
The aims of this module are to provide an in-depth understanding of the role of services in meeting customer needs, providing customer satisfaction and to develop a firm foundation in the concepts and principles of modern operations management. This module consists of three elements (Management of Operations, Operations Strategy and Service Management) with one assignment per element.
OSC11: Information Systems Strategy (15 credits)
The aim of this module is to provide the manager with an in-depth understanding of the strategic role which information systems play in the organisation, operation and management of the business enterprise and an appreciation of their shared opportunity for re-engineering their management responsibilities to maximize the benefits such systems can provide.
OSC12: Management of Internet Enterprise Systems (15 credits)
This module will enable you to confidently manage internet systems in the knowledge of their technology, architecture, protocols and contemporary applications. This module consists of three elements (Internet Technologies including Cloud and Web 2.0, Internet Systems Infrastructure and Internet Applications) with one assignment per element.
OSC14: Management of Sustainable Development (15 credits).
The overall aim of this module is to provide you with an understanding of the challenges involved in current best practices for the delivery of sustainable management practices across a range of operational issues specifically, waste and environmental management, energy and water management and procurement management.
OSC15: Management of Clean Technologies (15 Credits)
The main philosophy of this module is that for a business to be successful and competitive in the long-term, the whole of the business resources, including environmental, economic and social resources, must be managed from a perspective that integrates the growing importance of clean technologies and the contribution they have to make to economic competitiveness. The module consists of the clean management of water waste and energy. This is primarily aimed at those with an engineering or technical background.
Full information on the learning outcomes and content of each module can be found by selecting the module link above.
All Postgraduate Single Modules run from mid/end September until mid/end January on a part-time basis.
As a PGSM student, you will have access to learning materials and are supported through online tutorials using the most current, online, 'live' classroom technology, a virtual learning environment called Loop, email etc and a dedicated postgraduate support service. The format of assessment will depend on the module being studied but typically will include contributions to online discussion fora, case studies and individual assignments.
Why DCU
Dublin City University has been offering postgraduate level education at a distance since 1990. Our programmes are targeted at working professionals, who wish to achieve a deeper understanding in a specialist area and to provide a sound basis for their long-term career, without disruption to their career or other commitments. As a graduate of our programmes, you will be equipped with the knowledge, skills and flexibility for suitable senior managerial positions in your chosen specialist area.
All modules are taught online in a virtual classroom, Loop, where you can interact with your fellow students and tutors through email, chat, skype, at whatever time suits you.
Assessment is continuous with no examinations.
IT Equipment and Skills required:
You should have regular access to a computer (with Microsoft Office), a broadband Internet connection, a printer and a basic headset and a webcam. Specifically, you will need access to Microsoft Word, Excel and Access.
Careers
The Postgraduate Programme Single Module (PGSM) allows students to undertake study at university masters degree level for personal achievement or continual professional development (CPD) purposes without having to commit to studying towards an exit award. The studying of individual modules will develop skills such as critical thinking, high quality is written expression, and transferable skills such as organisation and time-management. The knowledge, abilities and skills you will develop are highly valued by employers. In addition, if you wish to pursue further study in this area, you will have achieved 15 ECTS credits towards a Postgraduate qualification. For more information about these qualifications, please refer to the relevant pages of this prospectus.
Admission Requirements
General Entry Requirements
There are five entry routes to the programme:
A Level 8 or higher degree in a relevant discipline (Engineering, Science, Business or Information Technology) from a recognised higher education institution.
Chartered membership of an institution such as the Institute of Engineers of Ireland or a professional body such as the Institute of Chartered Accountants.
A Level 7 qualification in a subject in a relevant discipline or non-chartered membership of a professional body, along with at least three years relevant managerial work experience.
A level 8 qualification in a non-relevant discipline along with at least three years relevant managerial work experience.
Evidence of substantial relevant managerial work experience. Such applicants will be required to submit a CV and Personal Statement in support of their application and may be required to attend for interview.
In the case of all applicants to Dublin City University evidence must be provided of competence in the English language. The English Language requirements of DCU can be found here.