MA in
MA in Human Resource Management
Concordia University, St. Paul Global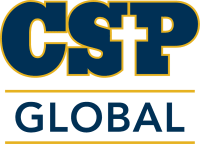 Introduction
Make every person in your organization count. In the M.A. in Human Resource Management degree online at Concordia University, St. Paul, you'll develop key skills in leadership, finance, and evidence-based strategy so you can innovate and implement ideas that impact HR responsibilities within the organization.
The Society for Human Resource Management (SHRM) has recognized our program is aligned with their HR Curriculum Guidebook and templates.
Coursework centers on the human resource role as a strategic partner within an organization to maximize the return on investment from their employees. Throughout the program, you'll cover leadership, ethics, strategy, research, and law amid advanced courses in compensation and benefits, recruiting, retention, and organizational development.
You graduate prepared to take on senior roles in HR such as manager, director, or vice president of HR.
CSP Global puts you in control of your academic schedule through an accessible and flexible online format — you can study when and where it's best for you without taking time off from your current position.