Diploma in
Level 7 Diploma in Strategic Management and Leadership leading to MBA Top Up (Dissertation Stage)
Cambridge Management and Leadership School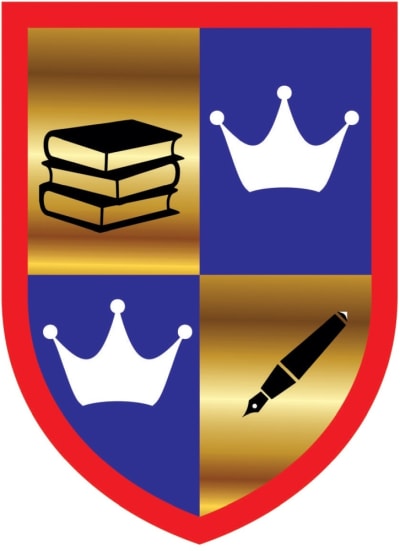 Key Information
---
Campus location
Cambridge, United Kingdom
Study format
Distance Learning
Tuition fees
GBP 990 / per course *
Application deadline
Request info
Earliest start date
Request info
* Monthly instalment plan is also available which is £165/month for six months
Introduction
About
Level 7 Diploma in Strategic Management and Leadership develop students' knowledge, understanding and skills learners require to deal with the complexities of leadership and strategic management in a business context, and to develop their ability to lead change in organisations.
The main aim of this qualification is to develop strategic management and leadership skills for managers, leaders and individuals who have the authority and personal attributes to translate organisational strategy into effective operational performance. This qualification reflects current practice in Strategic Management and Leadership and allows learners to develop and expand their high-level understanding of strategic management and leadership in the workplace. The qualification has a clear work-related emphasis on practical skills development alongside theoretical fundamentals.
At the end of the qualification, learners will be able to
Develop learners' understanding of strategic and change management models
develop and implement a strategic organisational change management plan
Understand the principles, concepts, differences, and approaches to contemporary leadership.
Understand ethical decision making and organisational value.
Understand HR and plan to develop human resource strategies.
Critically review the literature on a business research topic and write a research proposal for their potential MBA degree dissertation.
Develop, plan and implement strategies with effective decision making in finance, supply chain, entrepreneurship, innovation or marketing.
progress to MBA (Dissertation Stage) - awarded by University of Chichester UK (A Public University)
Qualification Accreditation and Recognition
Level 7 Diploma in Strategic Management and Leadership is accredited to UK Regulated Qualifications Framework by Ofqual (Regulator in England) and awarded by OTHM Qualifications. International accreditations and equivalence are
Accredited to Regulated Qualifications Framework (England UK) - Level 7
Accredited to European Qualifications Framework (Europe) - Level 7
Equivalent to Scottish Qualifications and Credit Framework Level 11
Equivalent level to the UK Framework of Higher Education Qualifications (FHEQs) Level 7
Curriculum
Qualification Structure
Level 7 Diploma in Strategic Management and Leadership focuses on developing understanding, skills and abilities to equip the learner with the awareness and aptitudes to be an effective strategic manager and leader.
Level 7 Diploma in Strategic Management and Leadership is 120 credit qualification based on only six units. Each unit has 20 credits.
Strategic Management
Strategic Leadership
Strategic Human Resource Management
Advanced Business Research Methods
Strategic Marketing
Supply Chain and Operations Management OR Strategic Change Management
Assessment Methods
The methods for assessing student performance are through an assignment of each unit to evaluate different aspects of learning outcomes.
How will you study?
You will study online via our Virtual Learning Platform in a flexible way with full tutor and learning materials support.
Program Outcome
Qualification Aims and Objectives
Level 7 Diploma in Strategic Management and Leadership aims to give learners the opportunity to,
Gain a recognised qualification from an internationally recognised awarding organisation.
Learn from a curriculum supported by the most recent content relevant to a contemporary business environment.
Develop new skills and knowledge that can be immediately applied.
Prepare for higher-level positions in management through personal and professional development as a leader who thrives in complex and globally diverse environments.
Have assessments marked and moderated by respected professionals with practical experience across a number of business sectors and management fields.
Be supported by a digital online platform and develop a personalised e-portfolio to improve the transparency and portability of the qualification.
Progress along a pathway to gain a higher level qualification MBA at the dissertation level by credit transfer with the University of Chichester, UK.
The overall learning objectives of the Level 7 Diploma in Strategic Management and Leadership are:
To understand and apply the principles of strategic leadership in a business environment
Review and apply the principles of business management within the industry
To understand and apply the principles of strategic management in a specific environment
To improve the employability of learners by allowing them to explore the relationship between management theories and their practical application in the business world.
Analyse problem-solving techniques specific to business and industry
Select, collate, review and analyse information from a wide range of sources
Work independently and as part of a team
Manage one's own personal development and growth.
Ideal Students
Who is this course for?
This qualification is useful for individuals from all over the world. For example,
If you want to study online from anywhere around the world to achieve the UK international formal qualification at the UK postgraduate level (RQF Level 7).
Individuals who are already on job and looking for higher level qualification for job progressions, personal and professional development or
Individuals who are re-entering employment after a period of absence And/OR
Individuals who are seeking a career change And/OR
Individuals who would want to progress to a Level 8 Diploma in Strategic Management and Leadership with Cambridge Management and Leadership School And/OR
Individuals who would like to complete an MBA degree with the UK Public University e.g. Bucks New University or Anglia Ruskin University.
Career Opportunities
Career Paths
Learners will have lots of career opportunities to work in senior positions such as Senior Management Consultant, Strategic Analyst, Director, Marketing Manager, Operational Manager/Director, Business Relationship Manager, CEO, or Financial Adviser... You can also have an option to complete an MBA at the Dissertation Level (60 credits only).
MBA Top Up Progression
Level 7 Diploma in Strategic Management and Leadership (120 credits) is the only qualification in the UK which provides students with an opportunity to complete MBA Degree at the dissertation stage, awarded by many Universities e.g.
Buckinghamshire New University, UK
Anglia Ruskin University, UK