Brand Strategy Online Course
Berghs School of Communication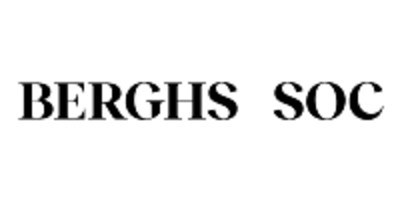 Key Information
---
Campus location
Stockholm, Sweden
Study format
Distance Learning
Application deadline
08 Feb 2024
Earliest start date
06 Mar 2024
Introduction
Learn how to develop, focus and execute brand strategies that integrate business, creative and technological perspectives. This fast-track part-time course teaches you brand modeling techniques, tools, and practical applications.
The course provides you with key concepts and models, relevant case studies, and a practical project to apply your knowledge. Knitting this all together is a methodical framework that allows you to connect the dots between the different perspectives in brand strategy.
Ideal Students
You have 5+ years of professional experience in one of the three areas covered by this course (strategy, creative, technology) or in a multidisciplinary role. You want to upskill or transform your knowledge base for a new challenge. You want to demonstrate the value of your brand, drive it forward with a broad perspective, and lead teams across silos.
Curriculum
Week 1: Process and principles
Introduction to the new brand strategy process. Logic, creative and tech-inspired principles. Case studies and reflections. Students share their personal learning goals.
Week 2: Framework
How to build an adaptive brand for the technological age. Methodology, theoretical models, reading list, and case studies.
Week 3: Brand identity and communication systems
Understanding the models modern companies use to communicate their brands. Combines identity, storytelling, content strategy, and channel strategy. Step-by-step methodology.
Week 4: Strategy briefs
A guide to the core suite of strategy briefs including; insight, platform, design, creativity, content, prototype, activation, and measurement. Common formats, templates, and best practice principles to create your own. Project kick-off where students are introduced to a client and receive their project brief.
Week 5: Data and decisions
Where to start with data, how to make data-driven decisions. Guides to data science, analytics, and key providers. Case studies.
Week 6: Storytelling
Management of meaning and the value of a good brand story in the technological age. Why do some stick and others don't? Templates and useful tools.
Week 7: Integrating technology into products, services, and marketing
Artificial intelligence (AI) and machine learning (ML). An explanation of the technologies that will drive all products, services, and marketing communications. Case studies and methodology. Practical team exercise.
Week 8: Integrating technology into user experience
Augmented reality, image recognition, and voice. A summary of three futuristic technologies that will define the user experience. Case studies and methodology. Practical team exercise.
Week 9: Activation strategy
How to devise, document, and direct activation strategy. Best practice principles and templates.
Week 10: Effective presentations
How to create effective and compelling presentations. Best-in-class examples. Open session to discuss individual student questions on their final assignment response.
Week 11: Final client presentations
Client meeting and strategy presentation. Peer-to-peer feedback during the session with considered feedback from the course director and client after the session.
Week 12: Defining roles
Summary of the course and open discussion on developing roles within organizations. Networks and relations. How to create a strategic portfolio.
Added Value
The course also includes process charts, frameworks, recommended reading list, and tips on tailoring the process to you and your organization. Before commencement, all students set their individual learning goals and concrete action points. Individual tutoring sessions are also offered towards the end of the course.