BSc in
BS in Business: Operations Management
Bay Path University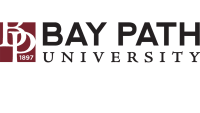 Introduction
Build a brighter future for yourself and qualify for operation management roles.
Earn the BS in Business in Operations Management online at The American Women's College (TAWC) of Bay Path University at an accelerated rate, without changing your schedule.
Build knowledge and experience in project management, operations, communications, and statistics while gaining a stakeholder's view of business. Complete the program to confidently pursue management roles in logistics, projects, quality control, transportation, and more.
The accelerated format of this program and our flexible transfer policy allow you to achieve your goals faster. TAWC accepts up to 90 credits from prior coursework and professional, volunteer, or military experience.
All degree-seeking students also participate in our We Empower Learners and Leaders (WELL) program. WELL allows you to develop leadership, collaboration, creativity, and empathy — key traits of leaders who excel.
SOUL, our award-winning, interactive learning model, creates a personalized learning environment and customized support strategies for every student. Learn from expert faculty and build career-ready skills on your schedule through a convenient virtual learning platform
TAWC also offers career services from enrollment through graduation and beyond to help you choose the right program, prepare for job interviews, and more. Our comprehensive support prepares you to succeed in our complex global society.