BA in
BA (Hons) Criminology with Foundation Year
Arden University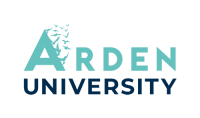 Introduction
This course combines a foundation year followed by a full undergraduate qualification. During your first year, you'll gain the background needed to succeed at university, reviewing topics such as mathematics, IT, research, and academic study skills. You'll then learn the ins and outs of contemporary criminology, preparing you for a rewarding career in a thriving sector.
Designed in alignment with the UK's Ministry of Justice Digital Strategy 2025, this course takes a modern and digital-first approach to the study of criminology, providing you with cutting-edge skills in an increasingly tech-driven sector. The course covers knowledge and best practices in both the UK and internationally, equipping you with in-demand skills that you can apply to legal systems across the globe. You'll graduate prepared for a potential career in counselling, police or probation, human rights, criminal investigation, and intelligence services.
The course is led by practitioners and academics with a wealth of experience in their respective fields. That means your learning material will cover all the latest developments in criminology, ensuring you graduate with employability skills that meet the current and future demands of this growing sector. You'll also have the chance to start developing industry links through regular webinars and guest speaker events, where you'll learn how to apply your new skills in practice.
This course shares the same level 4 modules as our BA (Hons) Criminology with Cybercrime. After completing level 4 of your course, you'll have the option to switch over to this pathway if it better suits your interests and career goals.
Curriculum
Course Modules (20 credits each)
Foundation year modules
Using Numeracy, IT and Data
Research Skills and Using Information
Values, Ethics and Working Collaboratively
Developing Academic Skills
Crime and Law in Context
Psychology of Everyday Life
Level 4
Becoming a Criminologist
A History of Crime and Punishment
Crime, Media, and Culture
Cybercrime: The Essentials
Policing Priorities
Working within the Criminal Justice System
Level 5
The Prison
Youth Crime and Justice
Defending the Realm
Green Criminology
Researching the Field
Crimes of the Powerful
Level 6
Serial Killers
Victimology
Miscarriages of Justice
Professional Practice: A Case Study
Dissertation (40 credits)
Career Opportunities
This degree in criminology will provide you with real insight into today's evolving criminology field and practical skills you can apply to a range of exciting opportunities once you graduate. As well as the possibility of continuing on to further study at the master's level, your degree will open doors in areas such as:
Criminal justice system (police, prison, or probation)
Criminal investigative services
Government, social, or community services
Work with the voluntary sector or charities
NGOs (non-governmental organisations)
Work with the home office or in education
Ideal Students
This course is ideal for anyone interested in gaining the transferable criminology skills needed to break into one of today's most rapidly growing sectors. It's the perfect choice if you've been out of education for some time, don't meet the standard entry requirements for an undergraduate degree, or just want to build your academic skills and confidence ahead of your studies.
Scholarships and Funding
Students joining Arden University from a wide range of selected regions are eligible to receive a discount on their fees, subject to a short application process.
This regional offer provides you with a fantastic opportunity to complete the degree you've always wanted at your own convenience and without breaking the bank, potentially saving you 25% on undergraduate courses and 40% on postgraduate degree programmes.
English Language Requirements
Certify your English proficiency with the Duolingo English Test! The DET is a convenient, fast, and affordable online English test accepted by over 4,000 universities (like this one) around the world.