BA in
BA (Hons) Human Resource Management and Psychology with Foundation Year
Arden UK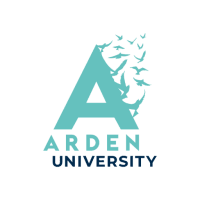 Introduction
Are you interested in the interrelated fields of human resource management and psychology but aren't sure if you're quite ready for university study? Our BA (Hons) Human Resource Management and Psychology foundation degree will provide you with the extra support you need to complete your full degree with confidence, offering study skills and guidance at every stage.
The course will equip you with everything you need to succeed in higher education, even if you don't have the academic confidence or qualifications to join a standard undergraduate course. You'll then learn the role psychology plays in business and how it can be used to improve employee performance and business outcomes.
In developing this course, we've consulted some of today's biggest industry leaders, such as Google, Coca-Cola, and Oracle, ensuring the skills you gain are both in-demand and highly relevant to today's workplace. The course will delve into individual and organisational psychology, as well as effective approaches for managing people and maximising performance in the modern business environment.
Through our business simulation software, SimVenture, you'll have the opportunity to apply your learning to practise in a safe environment, allowing you to experience first-hand how to run a business and overcome the challenges you might face along the way. You'll also have regular guest speakers who will inform you of the latest developments in the field, providing you with an inside look into the sector and valuable opportunities for professional development.