Graduate Certificate in
Graduate Certificate in Human Resources Management
Algonquin College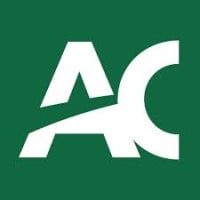 Scholarships
Explore scholarship opportunities to help fund your studies
Introduction
Our Program
This one-year Ontario College Graduate Certificate program prepares students for a rewarding career in the field of human resources management. Human resources professionals are in demand across many industries and drive talent management in organizations. Human resources professionals also work throughout organizations to improve employee productivity to achieve organizational goals. Graduates learn by way of through application of theories, strategies and best practices as they learn in recruitment and selection, compensation, employee and labor relations, training and development and human resources planning.
The program explores all topics related to the profession of human resources and focuses on building human resources knowledge and skills needed to attract, select and retain the best employees. In addition, the program provides the foundational knowledge required to act as a strategic partner in any organization. Level 01 courses provide a background in finance and accounting, organizational behavior, project management and employment law.
Graduates may find employment in many for-profit and non-profit organizations, such as hi-tech, manufacturing and retail. Graduates may also find employment by specializing in occupational health and safety, recruitment and selection, training and development, industrial relations or compensation.